Back to Top
---
---
DesignsBySiCK.com Supplies
Visit our products on Amazon Prime Free 2 Day Shipping! or Canadian store

---
New Design Sets
---
Best Sellers This Time in Past 6 Years
---
Top VIP Downloads in Past Month
---
Free Designs
---
VIP Members - Vote For Next Set to be released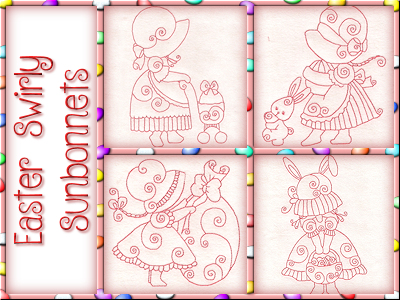 Easter Swirly Sunbonnets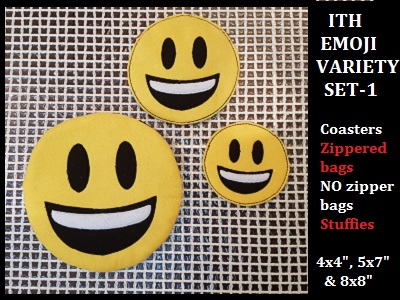 ITH EMOJI VARIETY SET-1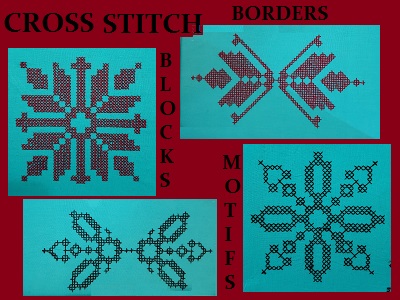 CROSS STITCH BLOCKS, BORDERS AND MOTIFS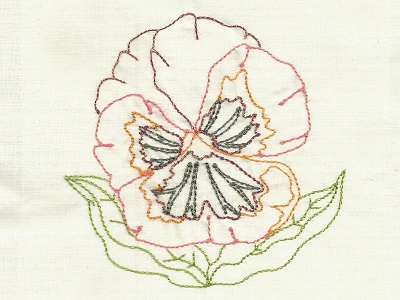 Colorline Pansy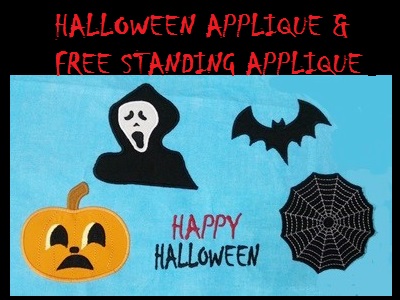 HALLOWEEN APPLIQUE & MORE
VIP Members: Vote Now
Site News and Changes

DesignsBySiCK goes to https ssl secure
Although payment information was always in SSL, the entire site will now be using https://www.designsbysick.com (extra S in there). This is to fix the problems people have been h...

Links to off site machine embroidery sites - OK! Points for posts?
I heard through the grape vine that people are reluctant to post links to other sites. I say it's okay, BUT, I don't want to hear about people doing self promotion without contac...

Articles return?
I fixed up the articles part of the site a bit, still some tweaking to do still, but it looks 3000 times better than it did yesterday. Looks like Rob wants to get into the newsle...

Points for finding hourly hunt disabled.
Points for hunt has been disabled due to a error creating multiple points for finding same hunt I will try to find a solution. Hard when you don't know what the problem is. I t...

VIP - Turbo download page revamped for bulk downloading utilities
Turbo download is designed for you to use a bulk download utility to download all the design sets available from one page. I (Shawn) can not recommend any product at this time b...

Points for categorization since 2011 restored.
For those who categorized in the past in 2011 to this year has their categorization points restored. ...

Pages are now white
Instead of the off color I had. I also changed the font. Too bright? ...

Green arrow at bottom right of screen
Everyone should be seeing a green arrow at the bottom right of long pages to return to top. Suggested by ebanders ...

Design name now on the "what's winning so far today" page on daily free voting page.
Design name now on the "what's winning so far today" page on daily free voting page. Great suggestion from a member. Any more ideas/improvements welcome, post to this...

Top menu no longer sticking
Due to incompatibles with iphones the menu is once again moving with the page instead of sticking on top until I get to fixing it on my todo list (thought it would be easy). ...

Buy missed free hourly designs with points has returned
You can Buy missed free hourly designs with points again. I hope I got the hack/error/free points problem fixed. ...

NEW: A point for saying hello in Chat
Be friendly, say Hello in chat and earn a point too! You can say anything, just include Hello in the chat line you enter. ...

Top earners code change - should I add how they did it?
As I posted in the points forum, the top point earners code changed: http://www.designsbysick.com/pointstop.php I was wondering if anyone minded if I added code to show how a per...

New Jackpot game online
Replacing the old lottery is http://www.designsbysick.com/jackpot.php Jackpot, all tickets purchased go into a pot for someone to win at 12:01am the next morning! http://www.desi...

1 month memberships discontinued
No longer offering one month VIP memberships. ...

New Forum Topics

SiCK: In The Hoop Zippered Lip Bags Machine Embroidery Designs
4 Designs 1 Each for the 4x4, 5x7, 8x8 and 8x11 Hoops See the set ...

shilly: Toolbox w felt tools
This site has a felt toolbox for children, also shows how to make a stethoscope with headband. http://www.serving-pink-lemonade.com/search/label/Felt ...

gtwins: Snowboarding Font
Sorry, had to remove due to copy right issues. ...

Shastasmom: Making your own Chenille Designs
here is a tutorial on making chenille designs in clothing. It is in another language, so I translate it to English using Google Translate. http://emithe.blogspot.de/2014/05/tu...l...

MystSinger3: In the Hoop Wonder Pouch of March? vs. In the Hoop Wonder Pouch of February?
Could someone please tell me if there is a difference between these two sets of embroideries? Or if there has been some type of update or revision can those of us who bought it ge...

Shastasmom: Zipper slider fixes
Saw a discussion on this in another forum, no link given but when on a search and found out how to put a slider on a zipper. https://www.facebook.com/rick.burgin...type=2&thea...

csylvie: 25/03/2017 FSL earrings
FSL earrings format 4x4 (PES XXX DST HUS PCS VIP VP3 EXP SEW JEF) Attached Thumbnails Attached Files ...

Shastasmom: Miss Daisy Patterns Snuggle Bunny
is free at https://missdaisypatterns.com/snuggl...-instructions/ Link for patterns are just below "How to Make". If you belong to PNW's mewe group, you can get the face ...

pvolumea: looking for these designs
to the person who made this blanket please be kind enough to tell me where I can find these designs, or if someone else knows where I can find them, please let me know as I've al...

SiCK: FSL Love Candle Wraps Machine Embroidery Designs
16 Designs 8 Each for the 4x4 and 5x7 Hoops See the set ...

Mizz: Thanks a bunch!
I appreciate this forum and DesignsbySICK.com and its collaborative efforts! Thanks, again. ...

shilly: Dollhouse w furniture Travel pattern
ShwinandShwin have a foldup house that stands upright, complete with furniture and pool. Its free, just have to sign in. ...

SiCK: In The Hoop Memory Box Machine Embroidery Designs
10 Designs 5 Each for the 4x4 and 5x5 Hoops See the set ...

jblighthouse2000: help needed: making the FSL DogPaw Frame... does it take vinyl for the opening or do
help needed: making the FSL DogPaw Frame... does it take vinyl for the opening or do i just tape in my dogs picture? Thanks ...

KristryJoh: How to attract customers to my shop?
Hi there, I own an embroidery and crochet shop in Toronto. Unfortunately, we are having a slump in our business compared to last year. We had 77% of sales in the Dec 2015 but this ...

KristryJoh: Hello there
Hi there, I am brand new here. Hope that I can learn more designs are patterns from here. I own a small crochet and embroidery shop in Toronto. I also like to get some tips and tri...

Chipodzo: Turbo download
Hi guys I am new on here and would like to know how to turbo download if anyone can help. ...

Red: Does anyone use a cutting machine to cut the fabric for their appliqués?
I'm thinking I might like to have a machine to cut my fabric for appliqués that I embroidered. I do not know anyone who owns one. I realize there are many different kinds availab...

iceblueaccent: Supply Order
I'm not sure if this is the appropriate place to ask this question, but I seem to be caught in a loop and have no idea where to go from here... I submitted an order (Canadian site...
Contact Us | Privacy Policy | Staff

Website and Embroidery Designs Copyright (C) Shawn Knight Systems Inc.
Permission granted to use machine embroidery designs for your own commercial and personal embroidery.
Permission denied to resell or give away machine embroidery designs in electronic format.