by Rhonda

Just because a design is stitched in Black thread, that does not make it Blackwork. Historically known as Spanish Blackwork, it is a form of embroidery that some what resembles cross stitch.
Usually associated with Tudor England, it was called blackwork because, as the name implies, black silk thread was worked on white or off white linen or cotton fabric.
The earliest blackwork was small geometric patterns to create a fill pattern for florals, borders and trims.
Blackwork dates back to the 15th centuries and was typically used to adorn shirts, chemises or smocks in England from the time of Henry VIII. The common name "Spanish work" was based on the belief that Catherine of Argon (the 1st of Henry's 6 wives) brought many blackwork garments with her from Spain and portraits of the 15th and early 16th centuries show black embroidery or other trim  on Spanish chemises. Even Celtic garments have been found with blackwork embroidered on them.
In the 1800's Blackwork started making a slow come back and is now becoming popular again.
Blackwork has now evolved into not just black thread, but with so many colors available to choose from, it has now become a style of embroidery and not a "color".
Blackwork has progressed over the centuries and continues to evolve in modern times.
This week, Rhonda has created a very unique Blackwork set for you!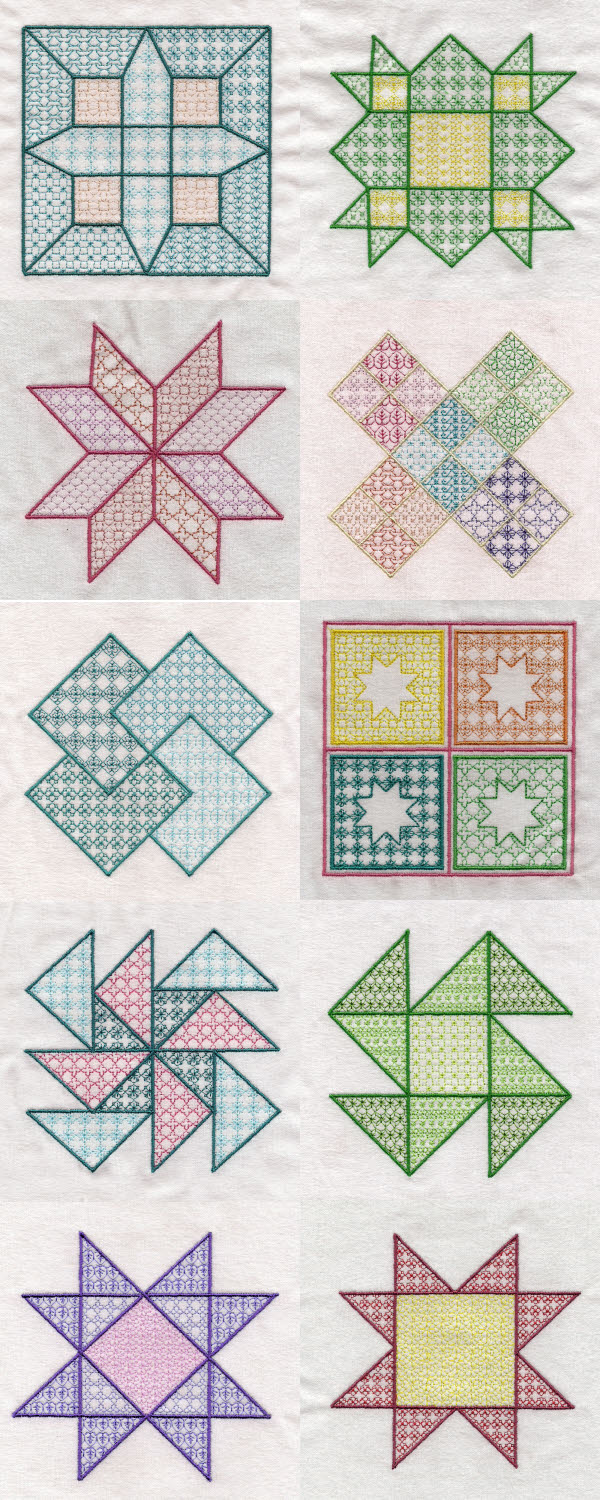 You can purchase designs or members can download the set here.
You can see all sets by Rhonda here.