Bluework Roosters Embroidery Machine Designs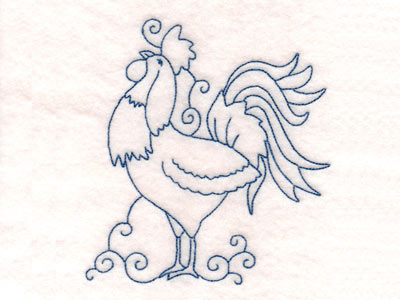 20 Designs
10 Fit the 4x4 Hoop
10 Fit the 5x7 Hoop
Digitized by Rhonda
Comments about this set from the forums (updated every half hour on the half hour):
saskia:
and yet again the new set comes at a time we european girls ars sound asleep. no chance to categorize this, again.
clv6992:
I think DBS is being fair to everyone because sometimes the sets come for catorizing at one time or another and we all get a chance to get some points. DBS I believe is in the Eastern Time Zone and if the designs came at DBS time only, then people in other sides of the globe would not get them at all. They often come at the time we in the Eastern time zone are sleeping as well, so I think this is fair for all of us though we may be disappointed sometimes when we miss our chance.
mesewnice:
Oh my, there are some very handsome looking birds here. La cole is going to love 'em.
Sonja:
Now here's my favorite - hang on dish towels - here I come!
Ms Grace:
These are fabulous!!! Thanks so much:D
mwjemmott:
Exciting things are happening at DBS. We all have our preferences as the designs are shared with us. Thanks for the Bluework Roosters.
worthy:
O'My the possibilities. Dishtowels, Pot holders, Curtains,You name it and theses will work. Love them Thank you , Thank you
tallchick:
Lisa likey!!! Thank You will be perfect for dishtowel sets!! I heart this site :)
Leave a comment about this set on our forums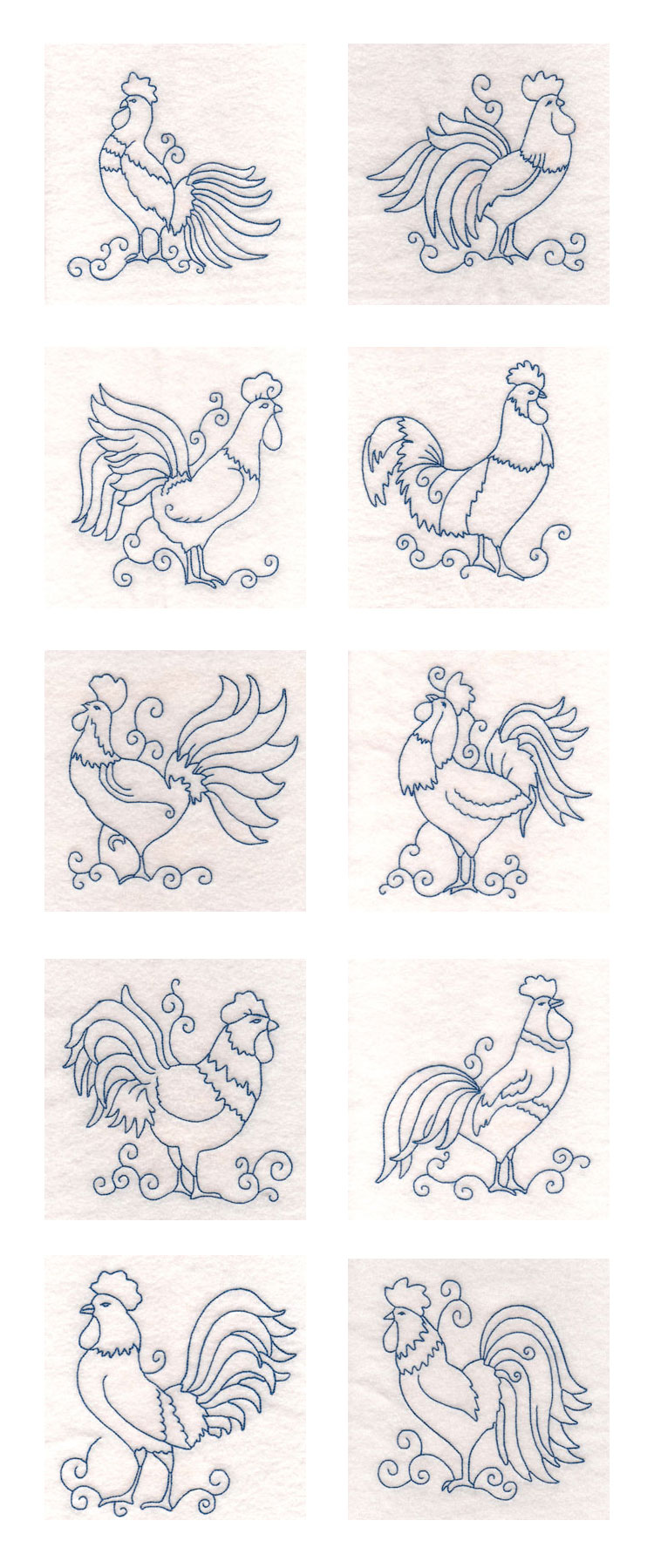 Buy All The Above Designs
for $5.90

Buy Individual Designs | Vote for a Design | Buy Every Design on this Site

Members: Download this set now..[ art ][ dst ][ exp ][ hus ][ jef ][ pcs ][ pes ][ sew ][ vip ][ xxx ]


Original clipart may have been purchased from:
http://www.designstitch.com or http://www.clipartopolis.com or http://www.jdsclipart.com or http://www.diddybag.com or http://scrappinggoodies.com or http://digiscrapkits.com/ or http://www.marlodeedesigns.com/ or http://sugarbeargraphics.com