Doodle Tweets Embroidery Machine Designs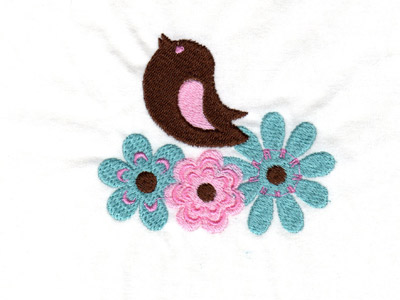 19 Designs
12 Fit the 4x4 Hoop
7 Fit the 5x7 Hoop
Digitized by Bonnie
Comments about this set from the forums (updated every half hour on the half hour):
Patches807:
So Sorry!!! I meant to click that I LIKED this post, not disliked. I can't figure out how to erase the incorrect item.
Sonja:
These will be a sweet touch on a variety of items. Thank you!
worthy:
Another great set. They can be combined with some of the Jacobean Color design as well as use alone. Love them. Thank you Bonnie and DBS.
terri1:
These designs are really cute and I agree, they will go nicely with some of the Jacobean designs :)
Leave a comment about this set on our forums





Buy All The Above Designs
for $5.70

Buy Individual Designs | Vote for a Design | Buy Every Design on this Site

Members: Download this set now..[ art ][ dst ][ exp ][ hus ][ jef ][ pcs ][ pes ][ sew ][ vip ][ xxx ]


Original clipart may have been purchased from:
http://www.designstitch.com or http://www.clipartopolis.com or http://www.jdsclipart.com or http://www.diddybag.com or http://scrappinggoodies.com or http://digiscrapkits.com/ or http://www.marlodeedesigns.com/ or http://sugarbeargraphics.com