Applique Floral Sunbonnets Embroidery Machine Designs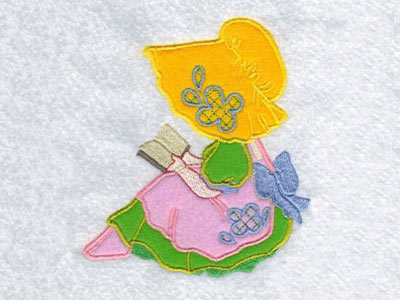 10 Applique Designs
All Fit the 5x7 Hoop
Digitized by Heidi
See all sets by Heidi
Heidi's Bio
Comments about this set from the forums (updated every half hour on the half hour):
ceirby:
Wonderful!!!!! they are so stinkin cute I feel a quilt coming on....
mtn-hi:
The extra detail on her clothing looks great on solid colored fabric.
mwjemmott:
I do adore sunbonnets and this set is very cute.
GMA53010:
Very cute Thank you for the sun bonnets. They will be great on a quilt. I always loved the old sun bonnet quilts and want to make an updated one and these will be perfect.
terri1:
Thank you :) I just love Sunbonnet Sue :) She will look great on a quilt which I am busy making.
foggymama:
So cute I love sunbonnets.
berrow57:
I so love SunBonnet in any way that it comes. Can't wait to do this.
Leave a comment about this set on our forums
Design Set Categories: Applique, Sunbonnets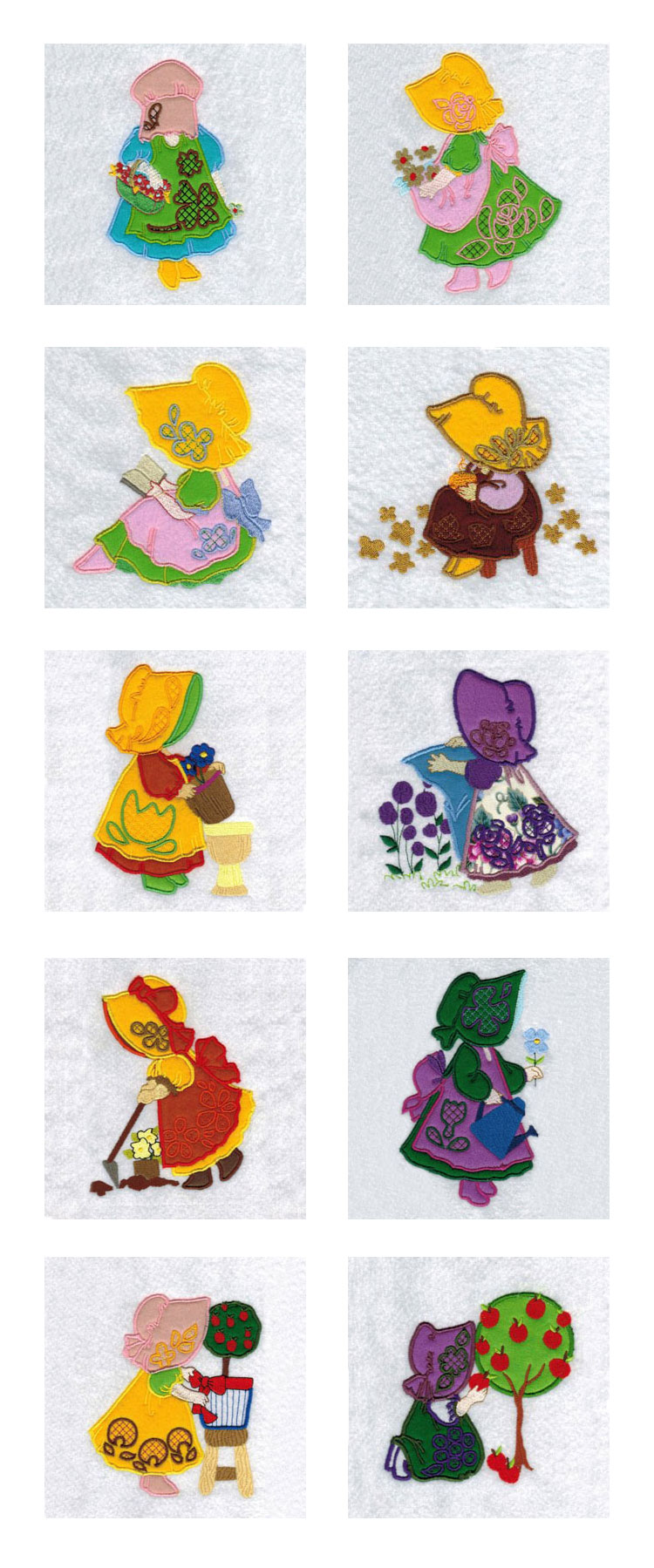 Buy All The Above Designs
for $6.20

Buy Individual Designs | Vote for a Design | Print Designs | Stitch Charts


Members download this set now..[ art ][ dst ][ exp ][ hus ][ jef ][ pcs ][ pes ][ sew ][ vip ][ vp3 ][ xxx ]


Original clipart may have been purchased from:
http://www.designstitch.com or http://www.clipartopolis.com or http://www.jdsclipart.com or http://www.diddybag.com or http://scrappinggoodies.com or http://digiscrapkits.com/ or http://www.marlodeedesigns.com/ or http://sugarbeargraphics.com or http://SweetnSassyclipart.com or http://DigiWebStudio.com.com

Website and Embroidery Designs Copyright (C) Shawn Knight Systems Inc.
Permission granted to use machine embroidery designs for your own commercial and personal embroidery.
Permission denied to resell or give away machine embroidery designs in electronic format.