Applique Floral Sunbonnets Embroidery Machine Designs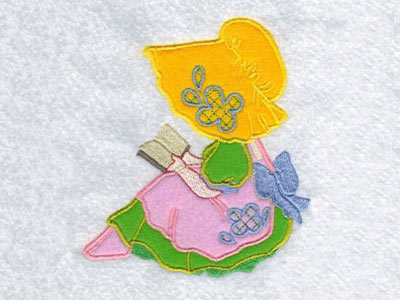 10 Applique Designs
All Fit the 5x7 Hoop
Digitized by Heidi
Comments about this set from the forums (updated every half hour on the half hour):
ceirby:
Wonderful!!!!! they are so stinkin cute I feel a quilt coming on....
mtn-hi:
The extra detail on her clothing looks great on solid colored fabric.
mwjemmott:
I do adore sunbonnets and this set is very cute.
terri1:
Thank you :) I just love Sunbonnet Sue :) She will look great on a quilt which I am busy making.
foggymama:
So cute I love sunbonnets.
berrow57:
I so love SunBonnet in any way that it comes. Can't wait to do this.
Leave a comment about this set on our forums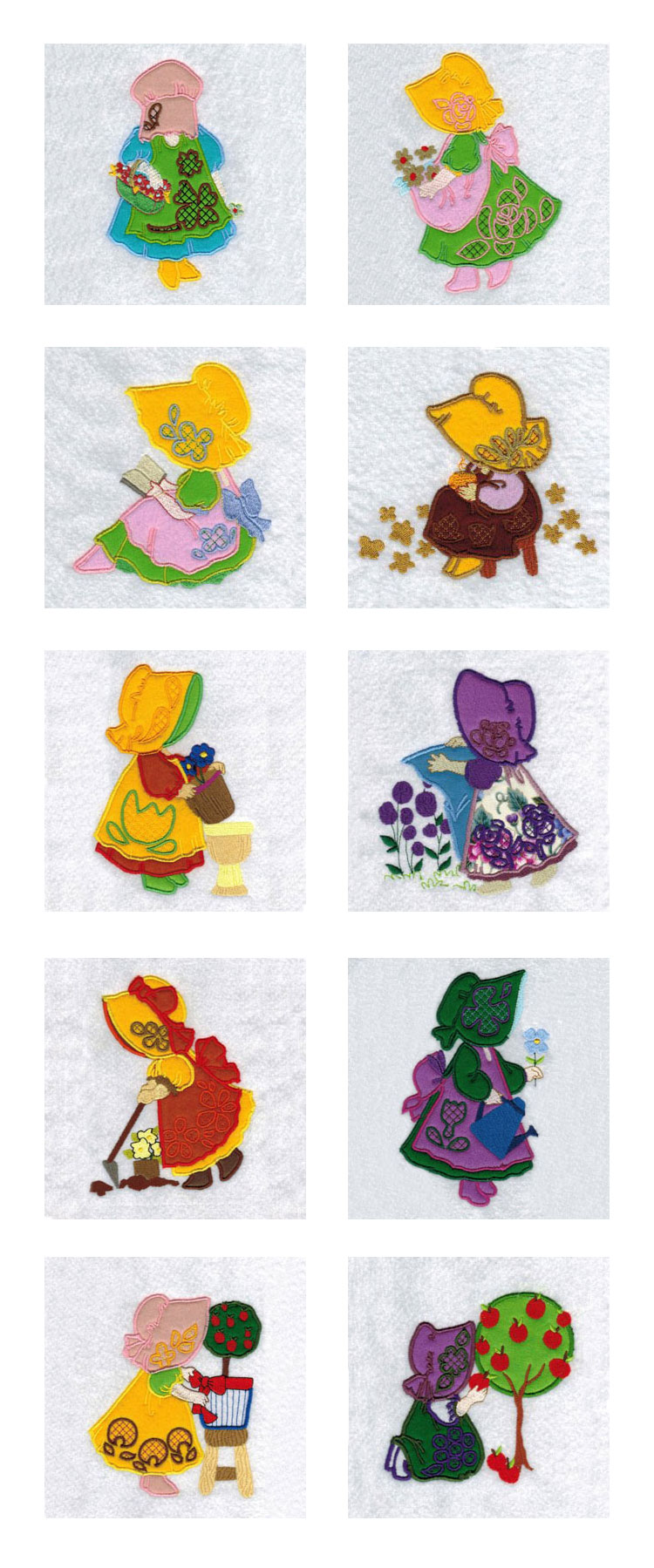 Buy All The Above Designs
On Sale: 7.30 $3.65

Buy Individual Designs | Vote for a Design | Buy Every Design on this Site

Members: Download this set now..[ art ][ dst ][ exp ][ hus ][ jef ][ pcs ][ pes ][ sew ][ vip ][ xxx ]


Original clipart may have been purchased from:
http://www.designstitch.com or http://www.clipartopolis.com or http://www.jdsclipart.com or http://www.diddybag.com or http://scrappinggoodies.com or http://digiscrapkits.com/ or http://www.marlodeedesigns.com/ or http://sugarbeargraphics.com