FSL Fall Bookmarks Embroidery Machine Designs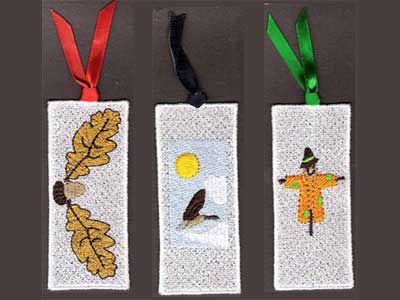 10 FSL Designs
Free Standing Lace Bookmarks
1.63 x 3.93 inches
Digitized by Carol
See all sets by Carol
Carol's Bio
Comments about this set from the forums (updated every half hour on the half hour):
LIZSAM:
these are really cute will go and have a look at them
GMA53010:
Very cute fall bookmarks. TY
binia:
Very cute, but I had a terrible time with the sunflower one on my PE-700. The yellow color seemed to be drawn way too thick, and by the time I started the brown, the thread kept breaking because the needle could barely get through. Not sure if it's something with my machine or what... I did the "I Love Books" one from the Winter Bookmarks series with no problems at all. Any advice? Maybe the .pes file is messed up?
Leave a comment about this set on our forums
Design Set Categories: Free Standing Lace, Project, Fall, Objects & Things, Food & Drink, Flowers and Plants, Animal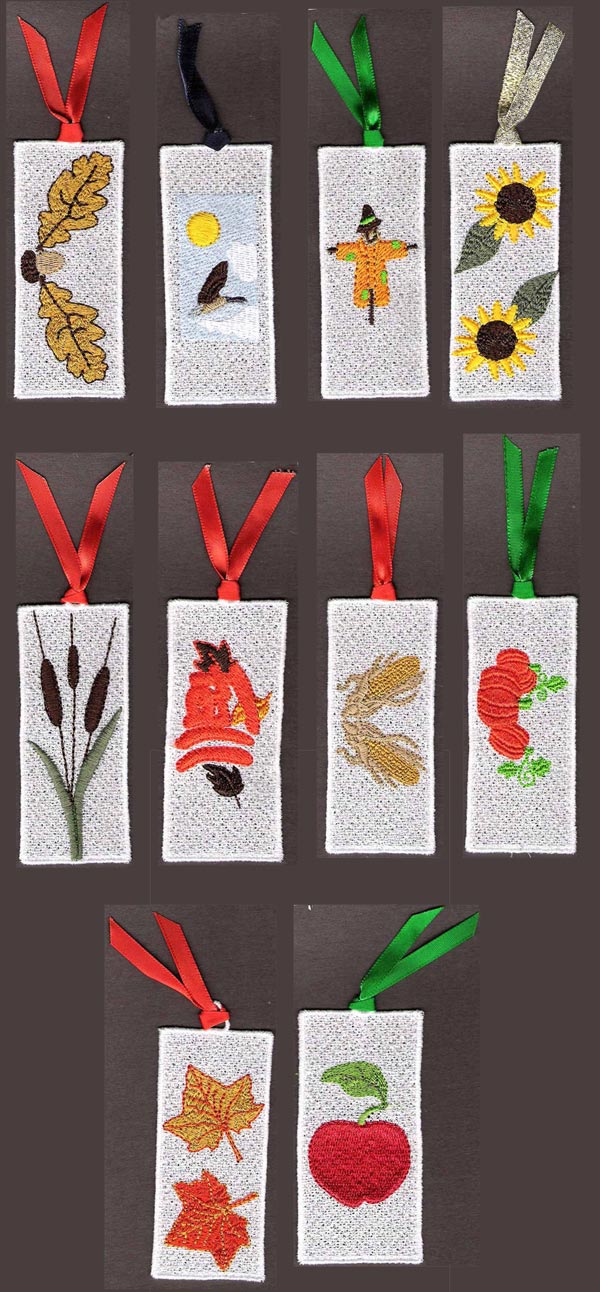 Buy All The Above Designs
On Sale: 4.00 $2.00

Buy Individual Designs | Vote for a Design | Print Designs | Stitch Charts


Members download this set now..[ art ][ dst ][ exp ][ hus ][ jef ][ pcs ][ pes ][ sew ][ vp3 ][ xxx ]


Original clipart may have been purchased from:
http://www.designstitch.com or http://www.clipartopolis.com or http://www.jdsclipart.com or http://www.diddybag.com or http://scrappinggoodies.com or http://digiscrapkits.com/ or http://www.marlodeedesigns.com/ or http://sugarbeargraphics.com or http://SweetnSassyclipart.com or http://DigiWebStudio.com.com

Website and Embroidery Designs Copyright (C) Shawn Knight Systems Inc.
Permission granted to use machine embroidery designs for your own commercial and personal embroidery.
Permission denied to resell or give away machine embroidery designs in electronic format.