FSL Fall Bookmarks Embroidery Machine Designs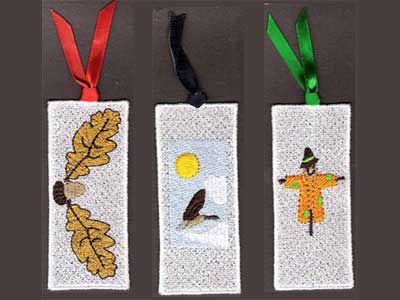 10 FSL Designs
Free Standing Lace Bookmarks
1.63 x 3.93 inches
Digitized by Carol
Like this design set?
Pin this design set?
Pin It
Comments about this set from the forums (updated every half hour on the half hour):
binia:
Very cute, but I had a terrible time with the sunflower one on my PE-700. The yellow color seemed to be drawn way too thick, and by the time I started the brown, the thread kept breaking because the needle could barely get through. Not sure if it's something with my machine or what... I did the "I Love Books" one from the Winter Bookmarks series with no problems at all. Any advice? Maybe the .pes file is messed up?
LIZSAM:
these are really cute will go and have a look at them
GMA53010:
Very cute fall bookmarks. TY
Leave a comment about this set on our forums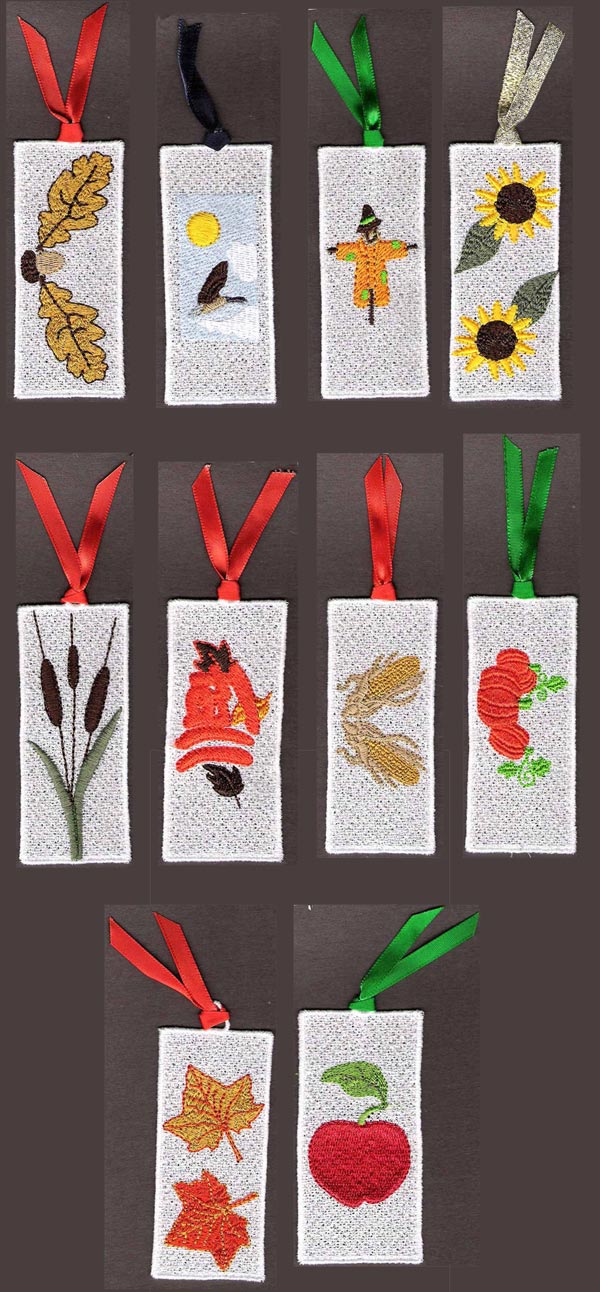 Buy All The Above Designs
for $2.00

Buy Individual Designs | Vote for a Design | Buy Every Design on this Site

Members: Download this set now..[ art ][ dst ][ exp ][ hus ][ jef ][ pcs ][ pes ][ sew ][ xxx ]


Original clipart may have been purchased from:
http://www.designstitch.com or http://www.clipartopolis.com or http://www.jdsclipart.com or http://www.diddybag.com or http://scrappinggoodies.com or http://digiscrapkits.com/ or http://www.marlodeedesigns.com/ or http://sugarbeargraphics.com