FSL Sleigh Embroidery Machine Designs
Buy Individual Designs | Vote for a Design | Print Designs | Stitch Charts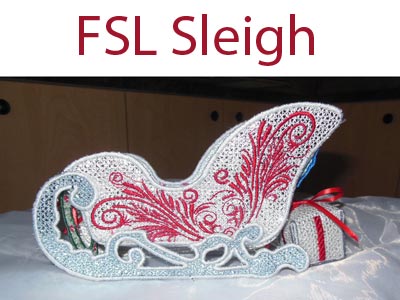 10 Designs
All fit the 5x7 Hoop
Project of the Week
Christmas in July
Digitized by Tonya
See all sets by Tonya
Tonya's Bio
Comments about this set from the forums (updated every half hour on the half hour):
LIZSAM:
cutie - thanks for this - if i start it now maybe finished by Christmas
sackgirl:
Thank you for the FSL sled. I cant wait stich it for Christmas. I wish the designer that made it would have include a FSL 3D reindeer to pull it. I got my finger crossed that maybe I might still find one before Christmas. Thanks
Basketmaster:
Tonya, thank you so much for a wonderful Christmas design. I am such a huge fan of FSL as well as ITH projects. Looking forward to making several of these. I'll put one at each place setting on our Christmas table. Beautiful!!
GMA53010:
This is very nice!! I'm starting to think about Christmas designs. I really can't get in the mood when it is 90* and beach weather.... lol
broderiecreation78:
si une personne a ce modèle je suis prenante merci if a person has this model I thank you involved broderiecreation78@gmail.com
Leave a comment about this set on our forums
Design Set Categories: Free Standing Lace, Project, Winter, Christmas, Objects & Things, Transportation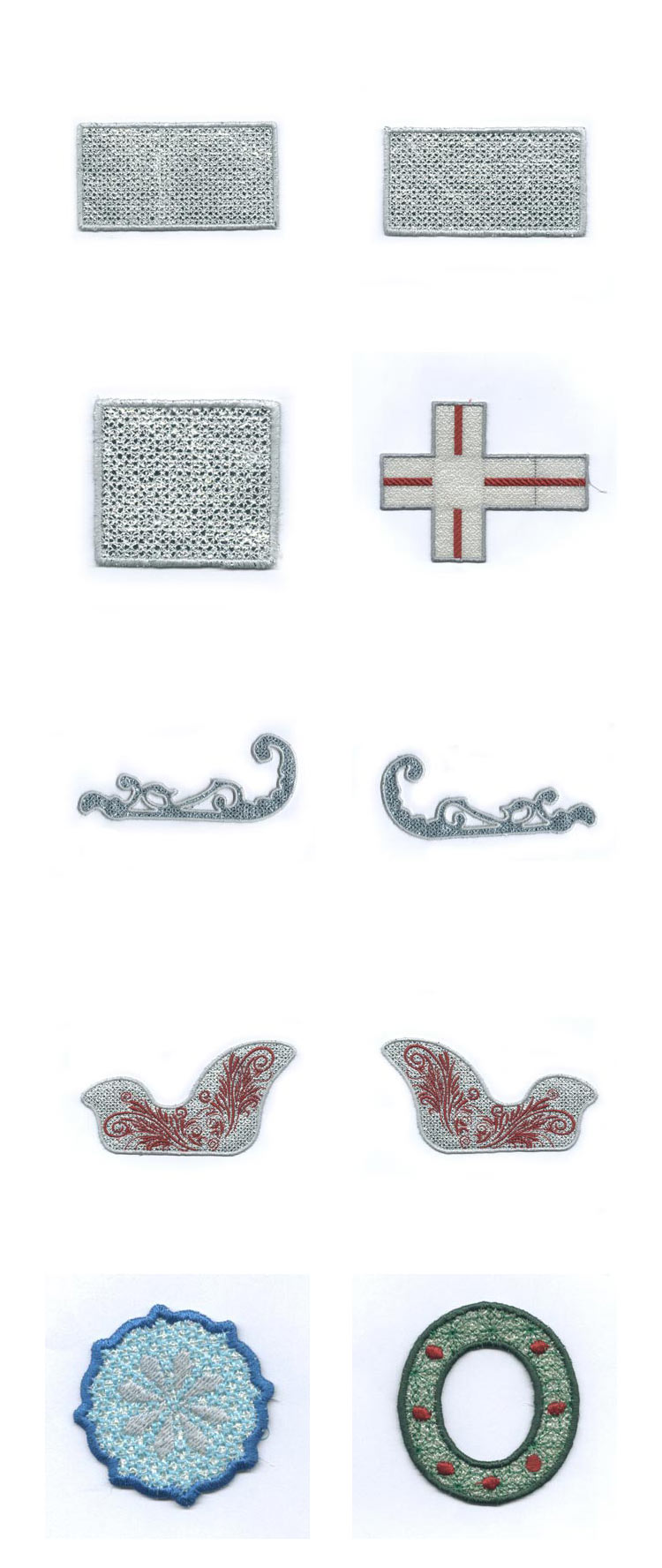 Buy All The Above Designs
50% Happy Hour Pricing!
On Sale: 5.70 $1.43

Buy Individual Designs | Vote for a Design | Print Designs | Stitch Charts


Members download this set now..[ art ][ dst ][ exp ][ hus ][ jef ][ pcs ][ pes ][ sew ][ vip ][ vp3 ][ xxx ]


Original clipart may have been purchased from:
http://www.designstitch.com or http://www.clipartopolis.com or http://www.jdsclipart.com or http://www.diddybag.com or http://scrappinggoodies.com or http://digiscrapkits.com/ or http://www.marlodeedesigns.com/ or http://sugarbeargraphics.com or http://SweetnSassyclipart.com or http://DigiWebStudio.com.com

Contact Us | Privacy Policy | Staff

Website and Embroidery Designs Copyright (C) Shawn Knight Systems Inc.
Permission granted to use machine embroidery designs for your own commercial and personal embroidery.
Permission denied to resell or give away machine embroidery designs in electronic format.