ITH Cord Wraps Embroidery Machine Designs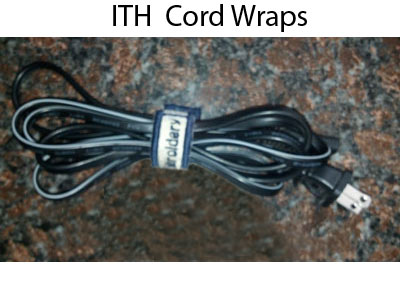 10 Designs
5 Fit the 4x4 Hoop
5 Fit the 5x7 Hoop
Full Color Instructions Included
Digitized by Rhonda
Comments about this set from the forums (updated every half hour on the half hour):
Patches807:
What a practical set and much nicer that the toilet paper rolls that I use now. ;-) Thank you.
chris13212:
Super idea!! I would also like to see....maybe a 'blank' closure and that way we can 'personalize ' it with the names of other cords (Christmas tree extension, lamp cord, etc) Chris
jacosandy:
Great idea Shawn, You Rock!!!!!!!!!!!!!!!!!!
Kani:
So many cords on things. Thank you these will be so useful.
Sonja:
These will make nifty stocking stuffers! Thanks....
mwjemmott:
Very good idea. Will certainly come in handy. Thanks for sharing.
sewcrazy21:
This is such a great idea. What a wonderful way to tidy up all those messy cords.
sewcrazy21:
This is such a great idea. These will make great gifts.
sharon w:
I agree - the cardboard rolls are on te way out! May I make a suggestion for KITCHEN options - mixer, food processor, kettle, second mixer - all the odd, loose cords in the utilities drawer....
brendaacworth:
I have a question, are you putting Velcro on the back to make these ties?
midnightmercy:
I would love to see other creations for velcro closures just to use for a jacket, bag etc. It covers the hard outside of the velcro and it looks much better.
Karl044:
So much good idea!!!I tried it It gave me too many benefits...
Leave a comment about this set on our forums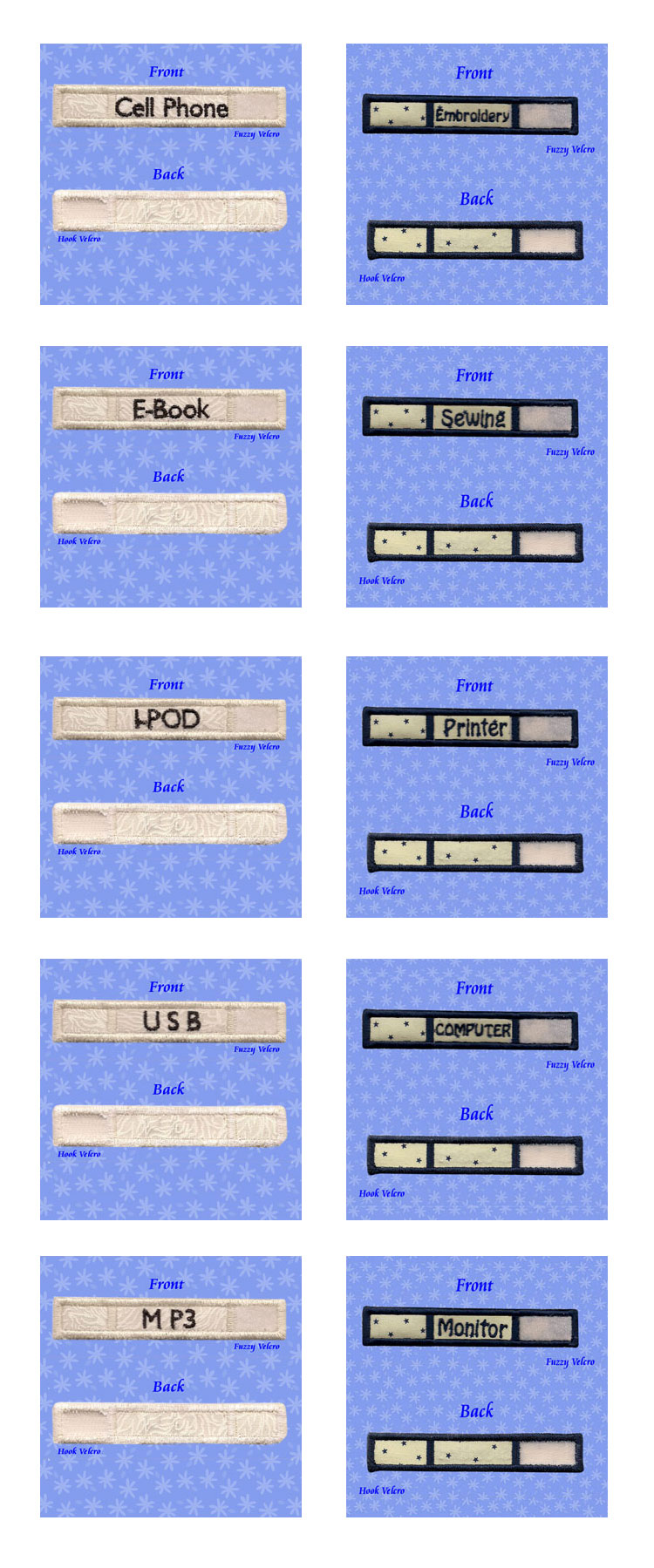 Buy All The Above Designs
for $1.80

Buy Individual Designs | Vote for a Design | Buy Every Design on this Site

Members: Download this set now..[ art ][ dst ][ exp ][ hus ][ jef ][ pcs ][ pes ][ sew ][ vip ][ xxx ]


Original clipart may have been purchased from:
http://www.designstitch.com or http://www.clipartopolis.com or http://www.jdsclipart.com or http://www.diddybag.com or http://scrappinggoodies.com or http://digiscrapkits.com/ or http://www.marlodeedesigns.com/ or http://sugarbeargraphics.com