In The Hoop Lace Up Applique Activity Pages Embroidery Machine Designs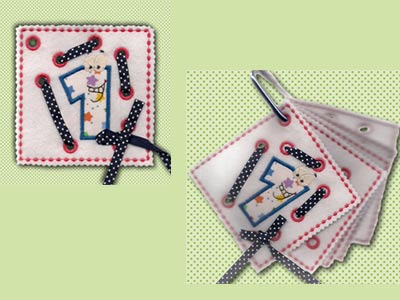 10 Designs
Project of the Week
All Fit the 5x5 Hoop
Digitized by Rhonda
Comments about this set from the forums (updated every half hour on the half hour):
LIZSAM:
Great idea -
jacosandy:
For those little Eyelets, I clip a hole in the center, heat up an ice pick and carefully insert into the hole I made and wiggle it around and melt the inside fabric. Perfect smooth holes.
Maggie:
The ribbon is pretty but for easy lacing, I plan to use shoe laces.
rose48458:
I make small vertical rolls in the ends saturating them with glue.May not be the best choice if the child still puts things in there mouth.but ...drys hard and goes in thru the holes easily.Looked good when used for laces for American girl dolls.
Sonja:
Thanks for a great design - doing this one for a 2-yr GGS. Love all the tips on the eyelets & laces.
worthy:
This is such a wonderful project. Thank you.. Thanks to all who shared tips on the strings, love the idea to make smooth holes.
jesko_99:
thanks sooo much for this design. I have been looking for something like this for my gd...she wants to sew with grandma, now she can! Phyl
mommitta:
great for the little ones to learn lacing
Leave a comment about this set on our forums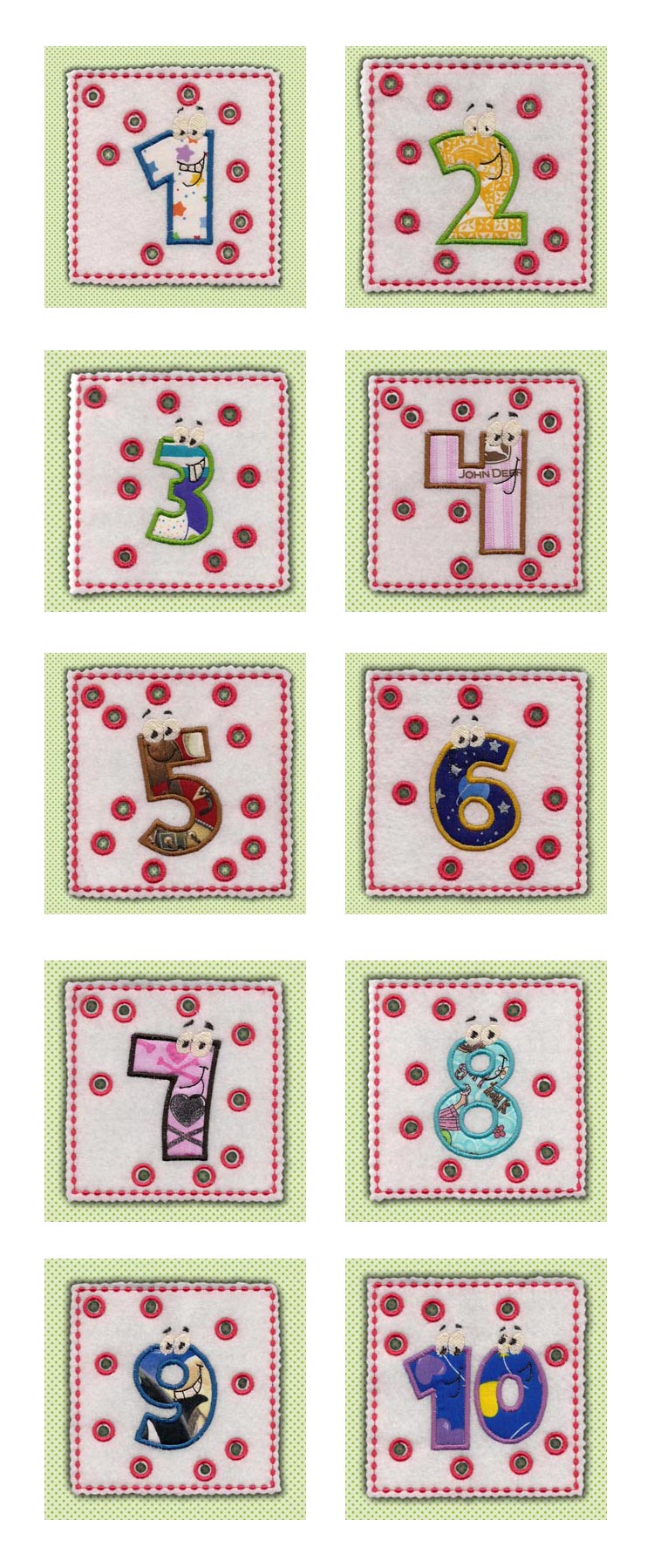 Buy All The Above Designs
for $6.00

Buy Individual Designs | Vote for a Design | Buy Every Design on this Site

Members: Download this set now..[ art ][ dst ][ exp ][ hus ][ jef ][ pcs ][ pes ][ sew ][ vip ][ xxx ]


Original clipart may have been purchased from:
http://www.designstitch.com or http://www.clipartopolis.com or http://www.jdsclipart.com or http://www.diddybag.com or http://scrappinggoodies.com or http://digiscrapkits.com/ or http://www.marlodeedesigns.com/ or http://sugarbeargraphics.com