Lineart Angel Blocks Embroidery Machine Designs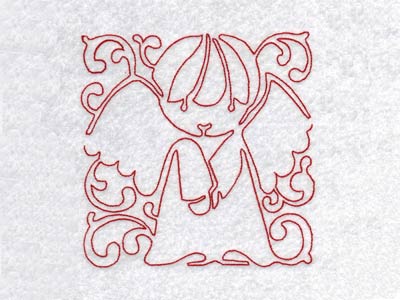 24 Designs
12 fit the 4x4 Hoop
12 Fit the 5x7 Hoop
Digitized by Rhonda
Comments about this set from the forums (updated every half hour on the half hour):
scooby doo:
why come's the sets always as the overseas lady's are sleeping our time is +6 ours we want also Categorizing a set for the fun but also too get points we cant get points in the forum now even for the Categorizing sorry for my bad english its not my speak language
worthy:
Nice set..Great idea....Thank you for having 2 sizes
Sonja:
These are really sweet...............thanks
imcrafty414:
I really love angels and these are just too stinkin' cute. I am definitely going to order the set since I can't decide which one I like best. Thanks for the great designs.
terri1:
Very simple and VERY cute!!!! Thank you :p
Leave a comment about this set on our forums





Buy All The Above Designs
On Sale: 1.50 $0.75

Buy Individual Designs | Vote for a Design | Buy Every Design on this Site

Members: Download this set now..[ art ][ dst ][ exp ][ hus ][ jef ][ pcs ][ pes ][ sew ][ vip ][ xxx ]


Original clipart may have been purchased from:
http://www.designstitch.com or http://www.clipartopolis.com or http://www.jdsclipart.com or http://www.diddybag.com or http://scrappinggoodies.com or http://digiscrapkits.com/ or http://www.marlodeedesigns.com/ or http://sugarbeargraphics.com