Mitten Banner Embroidery Machine Designs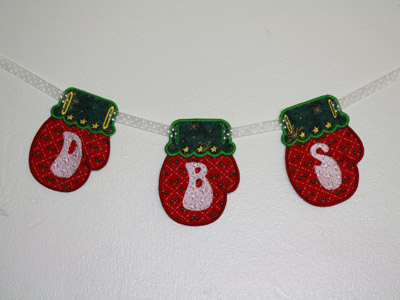 52 Designs
Project of the Week
In The Hoop Designs
Full Color Instructions Included
26 Fit the 4x4 Hoop
26 Fit the 5x7 Hoop
Digitized by Bonnie
Comments about this set from the forums (updated every half hour on the half hour):
teddy_rn:
what a wonderful banner idea! THANK YOU!!
Sonja:
I'm getting ready to do these!! Thanks.....
chris13212:
..its never too early to get ready for Christmas decorating. Thank you for the lovely designs. Chris
worthy:
These are great and in 2 sizes.. As someone said it is never to early to get Christmas sewing done. Thank you for this set.
Leave a comment about this set on our forums





Buy All The Above Designs
for $6.00

Buy Individual Designs | Vote for a Design | Buy Every Design on this Site

Members: Download this set now..[ art ][ dst ][ exp ][ hus ][ jef ][ pcs ][ pes ][ sew ][ vip ][ xxx ]


Original clipart may have been purchased from:
http://www.designstitch.com or http://www.clipartopolis.com or http://www.jdsclipart.com or http://www.diddybag.com or http://scrappinggoodies.com or http://digiscrapkits.com/ or http://www.marlodeedesigns.com/ or http://sugarbeargraphics.com