Summertime Sunbonnet Girls Embroidery Machine Designs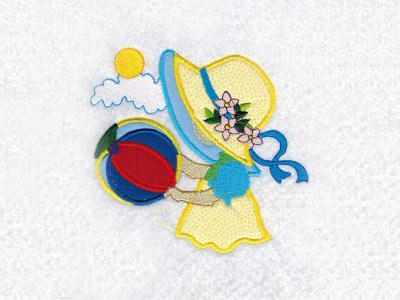 10 Applique Designs
All Fit the 5x7 Hoop
Digitized by Heidi
Comments about this set from the forums (updated every half hour on the half hour):
Sonja:
These are nice - one of my favorite subjects! Thanks...............
mwjemmott:
This set is really lovely. I am really enjoying the new designs. Thanks DBS.
Laci:
So, So Cute! Love the Colors. Thanks for the Set Heidi
polarmo:
is there anything like this for the 4x4 hoop size????? the summertime sunbonnets. or any sunbonnets? thank you.....
Lynn1029:
Thank you. Sunbonnets are one of my favorites!
sunshineblu:
I am a brand new member!! just wanna say hello & HAPPY, HEALTHY NEW YEAR!! to all:p:p
Leave a comment about this set on our forums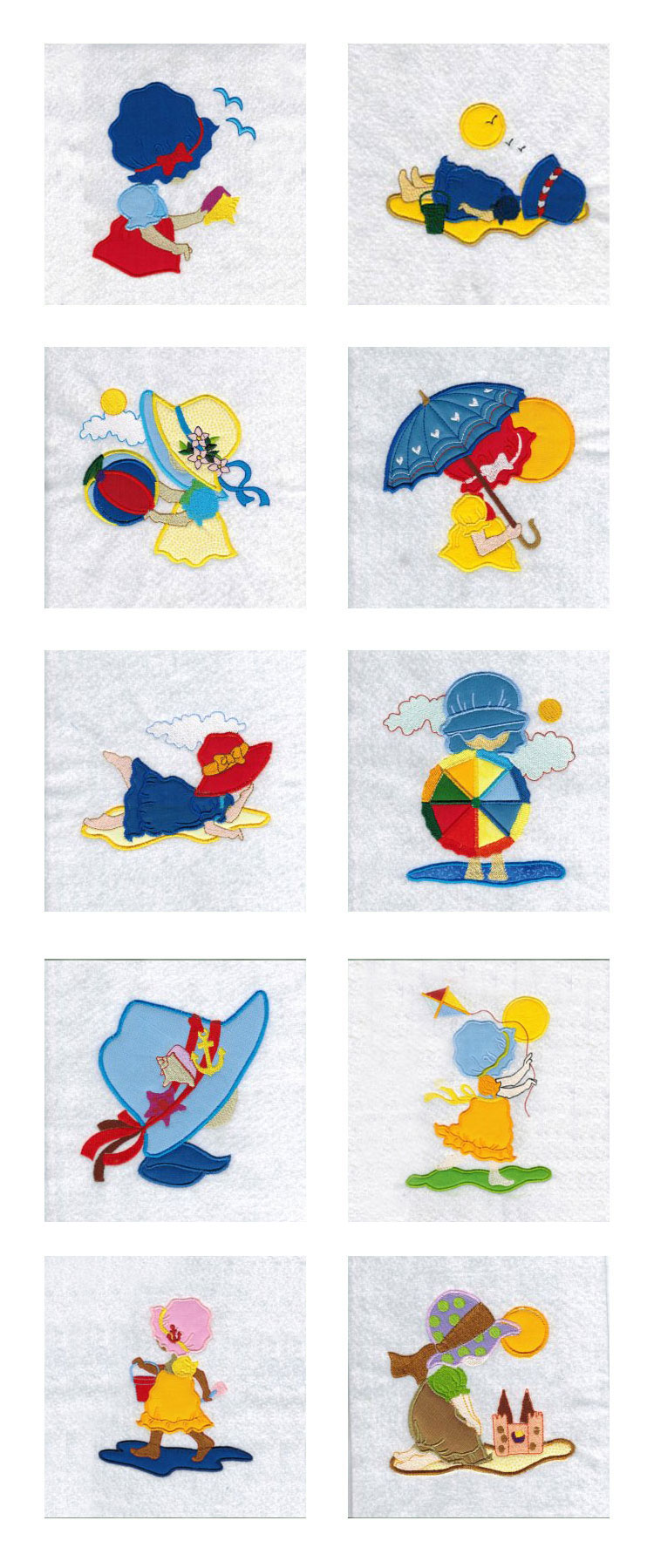 Buy All The Above Designs
for $4.70

Buy Individual Designs | Vote for a Design | Buy Every Design on this Site

Members: Download this set now..[ art ][ dst ][ exp ][ hus ][ jef ][ pes ][ sew ][ vip ][ xxx ]


Original clipart may have been purchased from:
http://www.designstitch.com or http://www.clipartopolis.com or http://www.jdsclipart.com or http://www.diddybag.com or http://scrappinggoodies.com or http://digiscrapkits.com/ or http://www.marlodeedesigns.com/ or http://sugarbeargraphics.com