Zoo Friends Book Marks Embroidery Machine Designs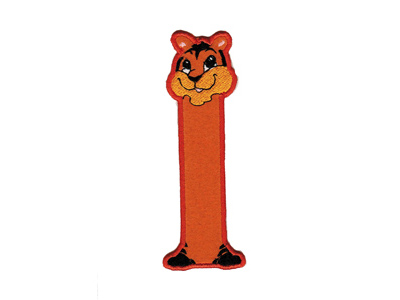 10 Designs
All Fit the 5x7 Hoop
Digitized by Rhonda
Like this design set?
Pin this design set?
Pin It
Comments about this set from the forums (updated every half hour on the half hour):
saskia:
this is a lovely set but it came again at a time when we European girls are sound asleep so no chance for us to categorize them. :(:(
mesewnice:
Yep, I am with you Cajunrose - I am limited to the 4 x 4 hoop also and would love this set to fit my hoop. They are sew lovely.
Bleggy:
I have not yet made any embroidery that needs to be cut out like bookmarks so I am wondering if there are instructions for making these or some of the other bookmarks that are not FSL. like the lily bookmarks or the Christmas set. or the DD alphabet bookmarks and what material is used. Thank You
Bleggy:
I am far from experienced in embroidery but if you have a program that you can use to digitize on your computer perhaps if you load the design and then select all of the design and grab the corner and pull it in to make it just a little smaller that might work, but make a test one first before you do the real thing to check that it looks OK. another idea is load it to your machine and when you get the layout view in the machine viewer window try and resize it there to fit your hoop. I have never tried that as I can resize in my computer digitizing program, and I think that there are a couple of free ones available or maybe even a try first one for your machine. Just an idea to get them as large as possible you might try also placing these on the diagonal corner to corner in the hoop that would give you a slightly longer bookmark.
Bleggy:
I should have said that there is a free program called Sophie Sew or it could be Sophia Sew that may make the embroidery a smaller size, this program is available on line free.
Sonja:
These are cute and fast gifties for the Baby Set at the library!
Sewin Gal:
I adore these zoo animal bookmarks! They will make great back to school gifts and also make nice stocking stuffers for Christmas. Thank you!
worthy:
Talk about reading enhancement.. these should encourage any child ... Love them agree would love them in 4x4
GMA53010:
These are soo cute...
Cajunrose:
Is there any way to get the set for a 4x4 hoop? My machine won't sew 5x7 :cry:
DragonRags:
Waiting on an answer to the same reply please. Would love to stitch these characters but my machine only does 4x4.
Leave a comment about this set on our forums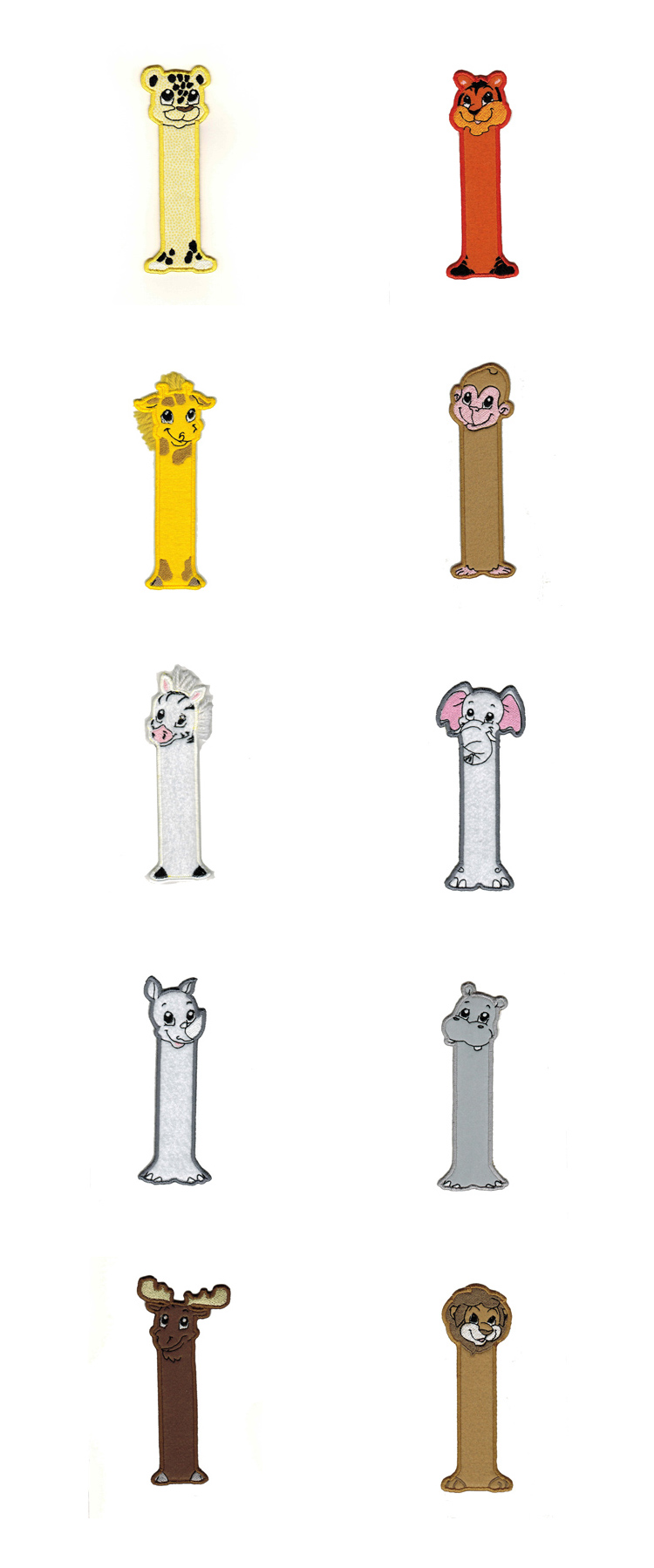 Buy All The Above Designs
for $3.00

Buy Individual Designs | Vote for a Design | Buy Every Design on this Site

Members: Download this set now..[ art ][ dst ][ exp ][ hus ][ jef ][ pcs ][ pes ][ sew ][ vip ][ xxx ]


Original clipart may have been purchased from:
http://www.designstitch.com or http://www.clipartopolis.com or http://www.jdsclipart.com or http://www.diddybag.com or http://scrappinggoodies.com or http://digiscrapkits.com/ or http://www.marlodeedesigns.com/ or http://sugarbeargraphics.com