Vote for a Design in this set
Print Designs in this set
Butterfly Threads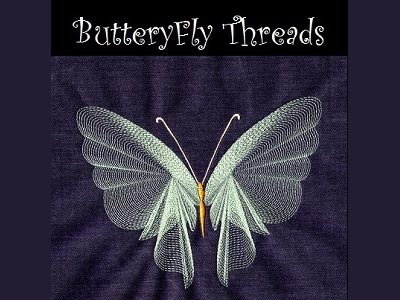 28 Designs
4 Each for the 4x4 5x7sm 5x7med and 5x7lg Hoop
Digitized by Bonnie
Buy This Design Set
for $6.90
All machine formats included with purchase! Optional: get it on CD after purchase!
VIP Members download this set now..
art dst exp hus jef pcs pes sew vip vp3 xxx
Design Set Categories:
Filled Design Butterflies Insect

Like this design set?

Pin this design set?
Pin It
Tweet this set?
Tweet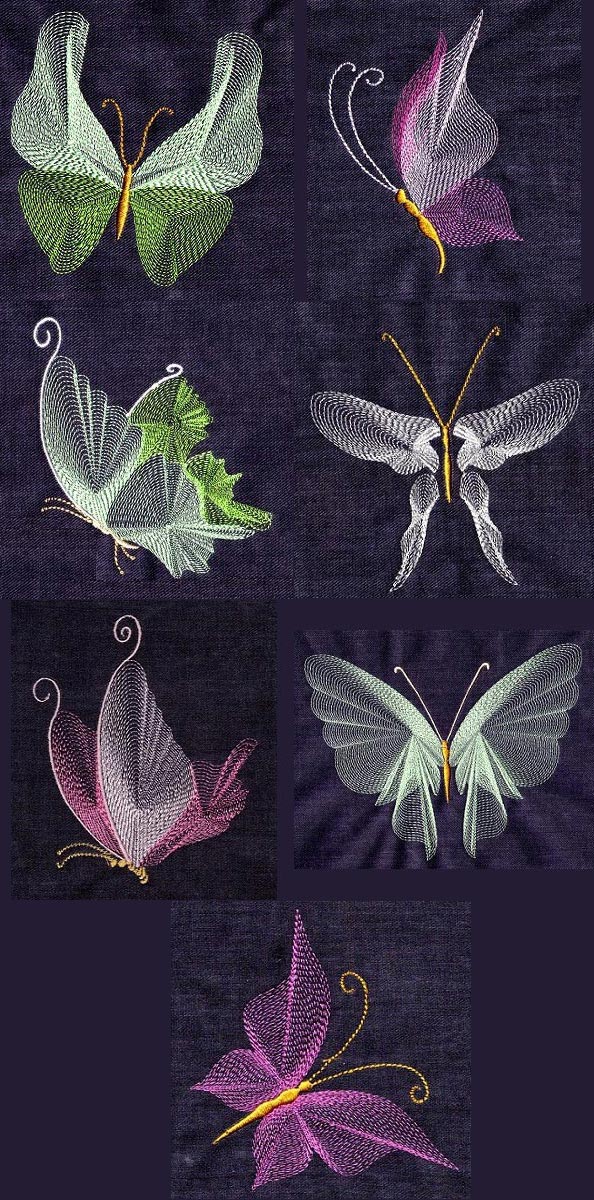 Comments about this set from the forums (updated every half hour on the half hour):
Maggie:
Problem with Butterfly Threads. When I click on "Vote for" a page pops up with message to buy supplies at Embroidery Passion. Same thing happens clicking on "see this set" Thanks for the beautiful butterfly set, hope you can resolve the problem quickly
Shastasmom:
Same thing happens with Print and Stitch Charts.
ebanders:
Links for "Butterfly Threads" aren't working. Link from "Home Page" goes to a page that says at top, "include("top.php"); ?>", then "All our embroidery supplies are now sold on EmbroideryPassion.com." Link from "Designs Page 1", clicking on "See this set" goes to the same. It IS possible to download the embroidery design files from Designs Page 1. But link to "Stitch Charts" on Designs Page 1 leads to same non-functioning page as above, thus making thread charts inaccessible. Missing the individual pics of the designs on Designs Page 1. I miss those! Such a beautiful looking set, hope you can fix it soon! Some nice design sets coming in. Improvements in the website. Thank you, sick, digitizers, and all who've helped.
Patches807:
They still aren't working.
Shastasmom:
Its now fixed.
Leave a comment about this set on our forums

Original clipart may have been purchased from:
http://www.designstitch.com or http://www.clipartopolis.com or http://www.jdsclipart.com or http://www.diddybag.com or http://scrappinggoodies.com or http://digiscrapkits.com/ or http://www.marlodeedesigns.com/ or http://sugarbeargraphics.com or http://SweetnSassyclipart.com or http://DigiWebStudio.com or http://delightful-doodles.com
Contact Us
|
Privacy Policy
|
Staff
Website and Embroidery Designs Copyright (C) Shawn Knight Systems Inc.
Permission granted to use machine embroidery designs for your own commercial and personal embroidery.
Permission denied to resell or give away machine embroidery designs in electronic format.