Vote for a Design in this set
Print Designs in this set
Stitch Charts for this set
Festive Table Runner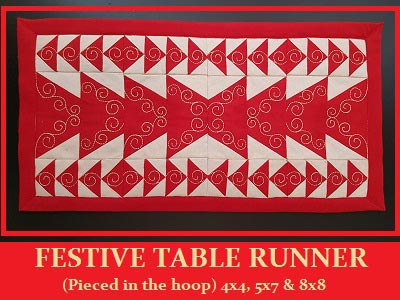 6 Designs
2 Each for the 4x4 5x7 and 8x8 Hoops
Digitized by TFJK
Buy This Design Set
On Sale: 11.70 $2.00
All machine formats included with purchase! Optional: get it on CD after purchase!
VIP Members download this set now..
art dst exp hus jef pcs pes sew vip vp3 xxx
Design Set Categories:
Project Quilt Sewing

Like this design set?

Pin this design set?
Pin It
Tweet this set?
Tweet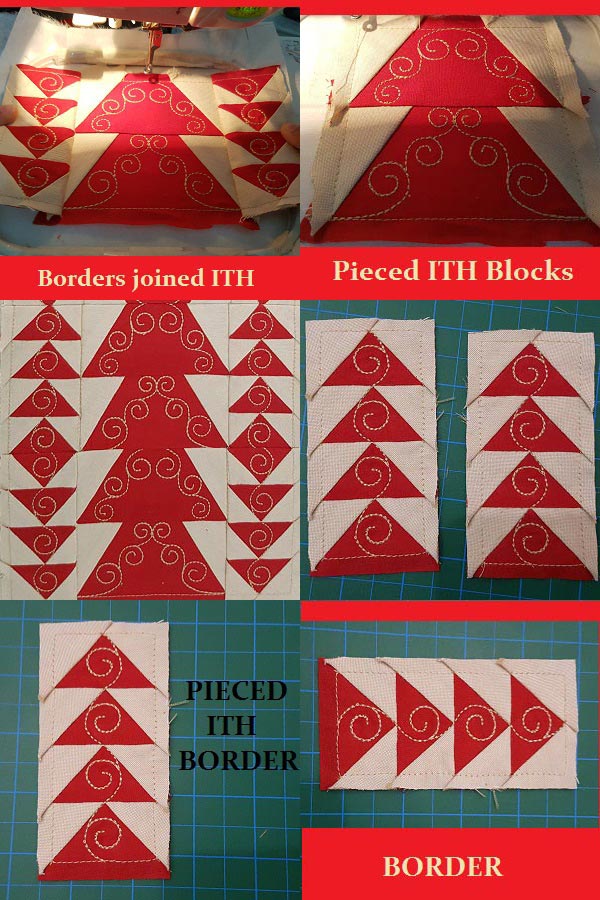 Comments about this set from the forums (updated every half hour on the half hour):
embred:
Very nice, I love it!
jcj19491:
Thanks I have found the instructions in the download. Now to get sewing.
jcj19491:
Love the design, thank you. Just wondering if there were any intructions on how to make the Festive Table Runner which include the size of material required to make up. Thanks
Leave a comment about this set on our forums

Original clipart may have been purchased from:
http://www.designstitch.com or http://www.clipartopolis.com or http://www.jdsclipart.com or http://www.diddybag.com or http://scrappinggoodies.com or http://digiscrapkits.com/ or http://www.marlodeedesigns.com/ or http://sugarbeargraphics.com or http://SweetnSassyclipart.com or http://DigiWebStudio.com or http://delightful-doodles.com
Contact Us
|
Privacy Policy
|
Staff
Website and Embroidery Designs Copyright (C) Shawn Knight Systems Inc.
Permission granted to use machine embroidery designs for your own commercial and personal embroidery.
Permission denied to resell or give away machine embroidery designs in electronic format.