Back to Top
Play House Family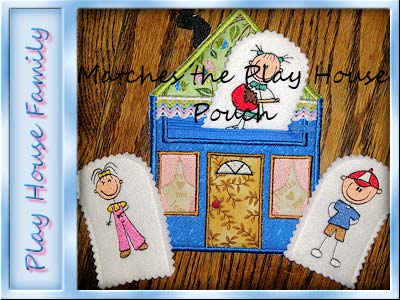 6 Designs
All fit the 4x4 Hoop
Goes With Play House Zippered Pouch
Digitized by Rhonda
Buy This Design Set
On Sale: 7.00 $1.00
VIP Members download this set now..
[ art ][ dst ][ exp ][ hus ][ jef ][ pcs ][ pes ][ sew ][ vip ][ vp3 ][ xxx ]
Design Set Categories: Filled Design, Project, Stick Figures, Boys, Girls, Baby

Comments about this set from the forums (updated every half hour on the half hour):
ebanders:
Hi Shawn, So glad to see the rest of this set posted! Some of the original "voting" language didn't get transferred. Voting info said, "Finger Puppet Family that will go with the Play House Pouch set." I think we need that wording about finger puppets. Also, not mentioned is whether they are "ITH". That would be important to know. I assumed it is, but assuming gets a person in trouble... Could you add these two things to the wording? Thanks so much, ebanders
Leave a comment about this set on our forums
Like this design set?

Pin this design set?
Pin It
Tweet this set?
Tweet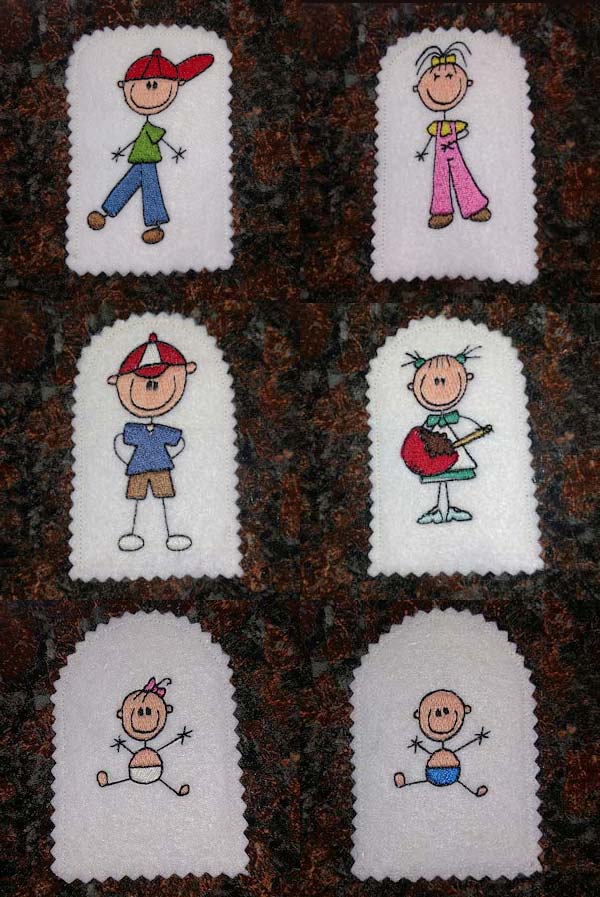 Original clipart may have been purchased from:
http://www.designstitch.com or http://www.clipartopolis.com or http://www.jdsclipart.com or http://www.diddybag.com or http://scrappinggoodies.com or http://digiscrapkits.com/ or http://www.marlodeedesigns.com/ or http://sugarbeargraphics.com or http://SweetnSassyclipart.com or http://DigiWebStudio.com or http://delightful-doodles.com
Contact Us | Privacy Policy | Staff

Website and Embroidery Designs Copyright (C) Shawn Knight Systems Inc.
Permission granted to use machine embroidery designs for your own commercial and personal embroidery.
Permission denied to resell or give away machine embroidery designs in electronic format.