Valentine Bunnies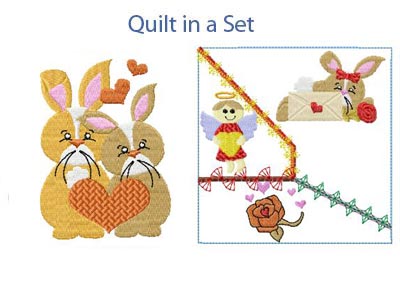 14 Designs
25th in the Quilt in a Set Series
5 Each for the 4x4 and 5x7 Hoops 4 Crazy Quilt Designs for the 5x5 Hoop
Like this design set?
Pin this design set?
Pin It
Comments about this set from the forums (updated every half hour on the half hour):
Joyce05:
These are so cute. Not only will they steal someones heart for valentines day but will be nice for Easter. What a great set.
GMA53010:
Another wonderful set of crazy quilt blocks. they are so cute. Thank you...
Leave a comment about this set on our forums
Buy This Set Instead of Singles
Vote for a design in this set for the next daily free design
Design name: valbunnies_001_4x4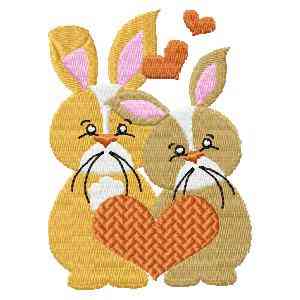 Categories: Filled Design, Bunny, Valentine's Day, Animal, Icons-Signs-Symbols
Buy the above design for $0.50
Design name: valbunnies_002_4x4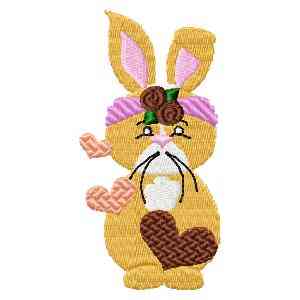 Categories: Filled Design, Bunny, Valentine's Day, Animal, Icons-Signs-Symbols
Buy the above design for $0.50
Design name: valbunnies_003_4x4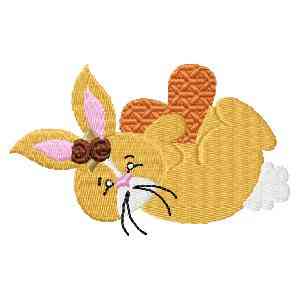 Categories: Filled Design, Bunny, Valentine's Day, Animal, Icons-Signs-Symbols
Buy the above design for $0.50
Design name: valbunnies_004_4x4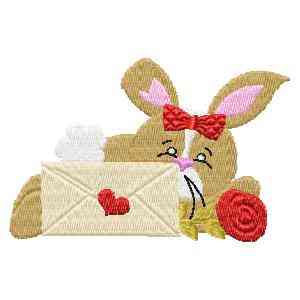 Categories: Filled Design, Bunny, Valentine's Day, Animal
Buy the above design for $0.50
Design name: valbunnies_005_4x4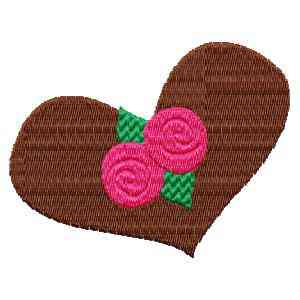 Categories: Filled Design, Valentine's Day, Icons-Signs-Symbols
Buy the above design for $0.50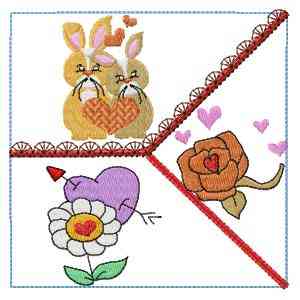 Categories: Quilt, Bunny, Valentine's Day, Flowers and Plants, Icons-Signs-Symbols
Buy the above design for $0.50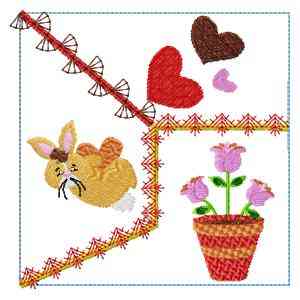 Categories: Quilt, Bunny, Valentine's Day, Flowers and Plants, Icons-Signs-Symbols
Buy the above design for $0.50

Original clipart may have been purchased from
http://www.designstitch.com or http://www.clipartopolis.com or http://www.jdsclipart.com or http://www.diddybag.com or http://scrappinggoodies.com or http://digiscrapkits.com/ or http://www.marlodeedesigns.com/ or http://sugarbeargraphics.com