Back to Top
---
---
New Design Sets
---
Best Sellers This Time in Past 6 Years
---
Top VIP Downloads in Past Month
---
Free Designs
---
VIP Members - Vote For Next Set to be released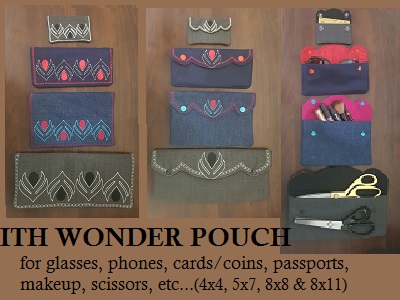 ITH WONDER POUCH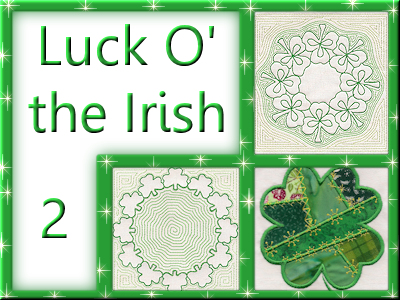 Luck O the Irish 2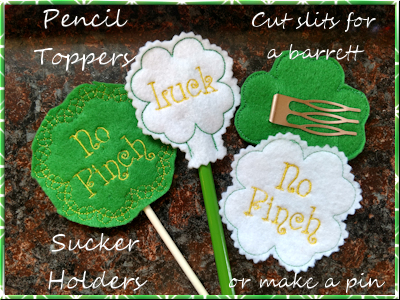 Luck O the Irish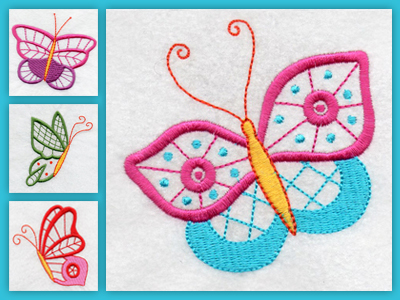 Butterfly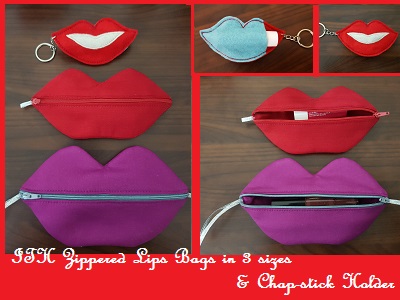 ITH Zippered Lips Bags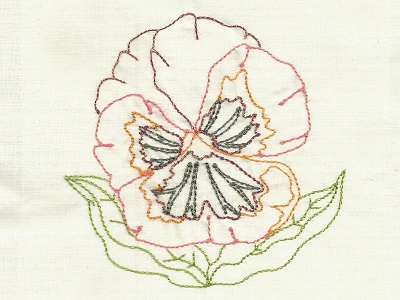 Colorline Pansy
Redwork Chubby Cars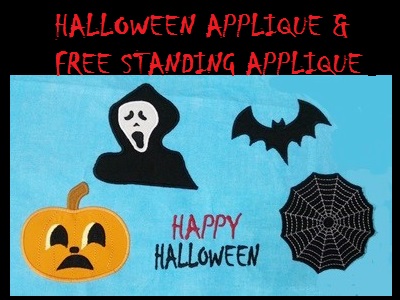 HALLOWEEN APPLIQUE & MORE
Dinos
VIP Members: Vote Now
Site News and Changes

DesignsBySiCK goes to https ssl secure
Although payment information was always in SSL, the entire site will now be using https://www.designsbysick.com (extra S in there). This is to fix the problems people have been h...

Links to off site machine embroidery sites - OK! Points for posts?
I heard through the grape vine that people are reluctant to post links to other sites. I say it's okay, BUT, I don't want to hear about people doing self promotion without contac...

Articles return?
I fixed up the articles part of the site a bit, still some tweaking to do still, but it looks 3000 times better than it did yesterday. Looks like Rob wants to get into the newsle...

Points for finding hourly hunt disabled.
Points for hunt has been disabled due to a error creating multiple points for finding same hunt I will try to find a solution. Hard when you don't know what the problem is. I t...

VIP - Turbo download page revamped for bulk downloading utilities
Turbo download is designed for you to use a bulk download utility to download all the design sets available from one page. I (Shawn) can not recommend any product at this time b...

Points for categorization since 2011 restored.
For those who categorized in the past in 2011 to this year has their categorization points restored. ...

Pages are now white
Instead of the off color I had. I also changed the font. Too bright? ...

Green arrow at bottom right of screen
Everyone should be seeing a green arrow at the bottom right of long pages to return to top. Suggested by ebanders ...

Design name now on the "what's winning so far today" page on daily free voting page.
Design name now on the "what's winning so far today" page on daily free voting page. Great suggestion from a member. Any more ideas/improvements welcome, post to this...

Top menu no longer sticking
Due to incompatibles with iphones the menu is once again moving with the page instead of sticking on top until I get to fixing it on my todo list (thought it would be easy). ...

Buy missed free hourly designs with points has returned
You can Buy missed free hourly designs with points again. I hope I got the hack/error/free points problem fixed. ...

NEW: A point for saying hello in Chat
Be friendly, say Hello in chat and earn a point too! You can say anything, just include Hello in the chat line you enter. ...

Top earners code change - should I add how they did it?
As I posted in the points forum, the top point earners code changed: http://www.designsbysick.com/pointstop.php I was wondering if anyone minded if I added code to show how a per...

New Jackpot game online
Replacing the old lottery is http://www.designsbysick.com/jackpot.php Jackpot, all tickets purchased go into a pot for someone to win at 12:01am the next morning! http://www.desi...

1 month memberships discontinued
No longer offering one month VIP memberships. ...

Menu staying on top
I changed the top menu of the site so the menu is always on screen. I also put the search functions in the menu for quick access. Hope it works for everyone. Let me know. ...

New Forum Topics

mruland: FSL Tall Tissue Box Cover
I am in need of detailed instructions on how to sew together the FSL Tissue Box Cover once all 4 sides and top are done. For the life of me, I can't figure out how to get them in ...

Shastasmom: 8 Paws and a claw
is closing their doors as of March 1, 2017. Here is what they wrote in their email announcement. After 10 years, we have decided to close our website so that we can focus more on...

Shastasmom: Thumb Tac Hooping Board
How to make a Thumb Tac Hooping board instructions and how to use it are at http://www.hatchedinafrica.com/detai...id=2328&c=&sc= I am going to make one for me. ...

SiCK: Spring Roses Machine Embroidery Designs
9 Designs All Fit the 4x4 Hoop See the set ...

Shastasmom: Lucky Chicken Pattern
is at http://www.craftpassion.com/2017/01/...aft+Passion%29 ...

the sewist: Feb. 15 free design on 'I Sew Free'
Love the design but didn''t get the instructions for what goes where to make the open part of the pouch. Is there a separate d/l? thanks Karol ...

SiCK: Play House Family Machine Embroidery Designs
6 Designs All fit the 4x4 Hoop Goes With Play House Zippered Pouch See the set ...

Lattiedah: points
I keep getting notices about my points, but when I buy something, for the life of me, I don't see where I can use the points? I also get emails about signing up to get the points,...

la_cole: Bad things really do happen in threes
The third death in our family occurred this morning. A beloved uncle (my mother's brother) passed away. Last week, a dear aunt (father's sister) and an ex-sister in law (mother o...

Shastasmom: Folks in Idaho and Northern California
need our prayers. Must of Idaho is facing wide spread damage due to all of the floods. I do hope that everyone is safe there. Also much of Northern California around Oroville is be...

brunaclifton1: Downloading dasisgns
I have a paid subscription for life but I can't find were to ad my VIP # can I get some help? Thank you Bruna ...

Shastasmom: Homespun Hearth quilt pattern
New quilt pattern "Valentine Sweetheart Treats Download Pattern" from Homespun Hearth http://www.homespunhearth.com/Valent...ad-Pattern.asp ...

SiCK: In The Hoop Valentine Quilt Block Machine Embroidery Designs
6 Designs 2 Each for the 4x4 5x7 and 8x8 Hoops See the set ...

gailb: Jacobean Tropical Birds
Can anyone tell me if the Jacobean Tropical Birds are cutwork? ...

jacosandy: I am in first place
I have been working hard on my Facebook group Just Sew Sandy and decided to enter Wilcom Contest for digitizing. I would like to invite all my friends to vote for me , nothing to ...

SiCK: FSL Heart Alphabet Charms Machine Embroidery Designs
26 Designs All Fit the 4x4 Hoop See the set ...

Shastasmom: Prayers foyr my right hand & wrist.
For some reason my right wrist and hand are not usable. Started last Friday and has only gotten worse. Went to the Doctor yesterday and they think it is a cellulitis infection. The...

dtg316: Thanks for the add!
Thank you so much! I'm a newbie!! Tabitha Emily ...

daisymousse: facebook
Thank you Sick for all yours works Daisymousse from Belgium ...
Contact Us | Privacy Policy | Staff

Website and Embroidery Designs Copyright (C) Shawn Knight Systems Inc.
Permission granted to use machine embroidery designs for your own commercial and personal embroidery.
Permission denied to resell or give away machine embroidery designs in electronic format.