Applique Crazy Quilt Blocks Embroidery Machine Designs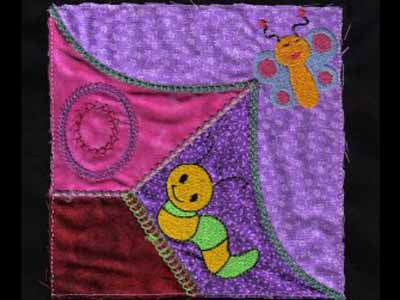 20 Designs
10 Designs Fit 5x7 Hoops
10 Designs Fit 6x10 Hoops
Digitized by Heidi
See all sets by Heidi
Heidi's Bio
Comments about this set from the forums (updated every half hour on the half hour):
ceirby:
Awesome and what a great Idea to pair this with the newNursery Rhymes Fantastic suggestion, itís Genius I have done this one alreadyand its beautiful but going for another to make A unique Nursery Quilt itsybitsy spider
lfentriss:
I really like the idea of a crazy quilt. Have never seen one. Will be interested in seeing a complete one. Hope some one posts a picture.
Mary Loy:
where do you find directions for these?
GMA53010:
I love the Crazy quilt blocks. I can't wait o make these.
Leave a comment about this set on our forums
Design Set Categories: Applique, Quilt, Bird, Dog, Snail, Caterpillar, Butterflies, Animal, Flowers and Plants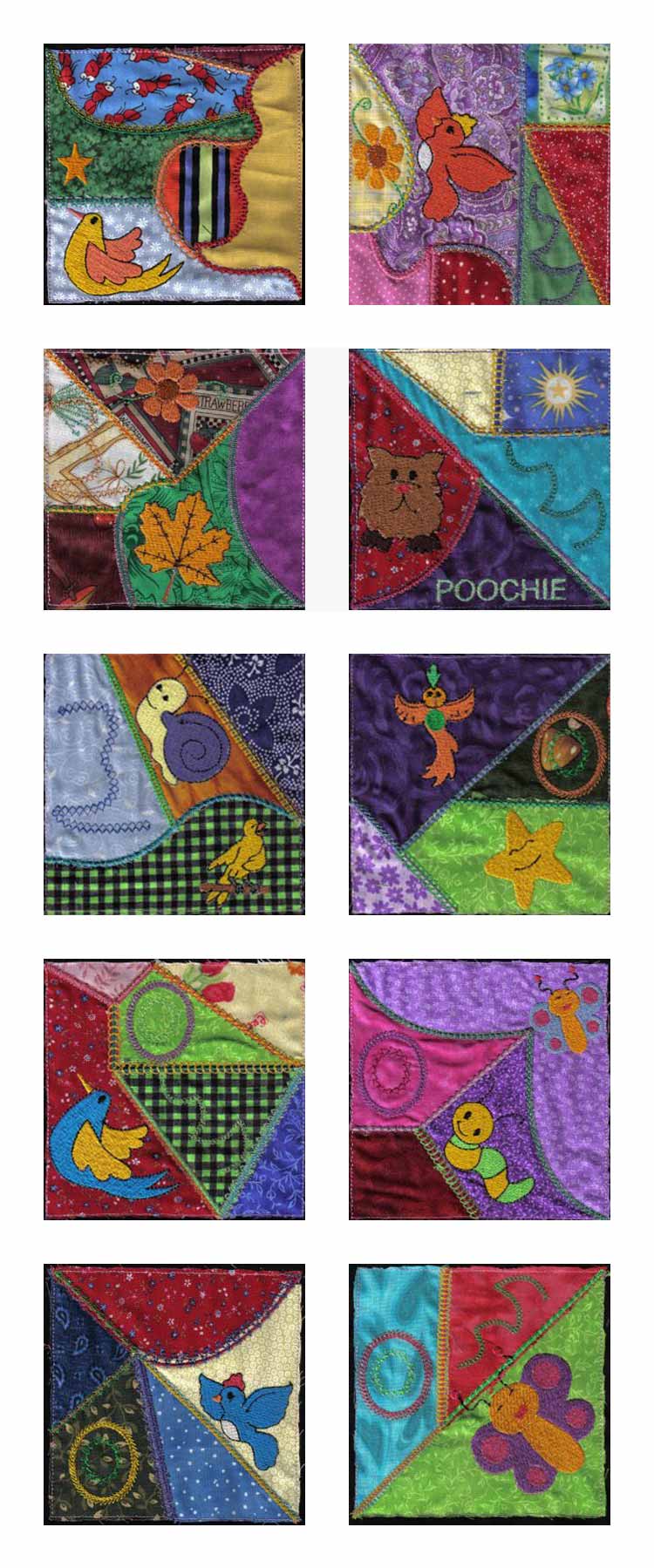 Buy All The Above Designs
On Sale: 6.60 $3.30

Buy Individual Designs | Vote for a Design | Print Designs | Stitch Charts


Members download this set now..[ art ][ dst ][ exp ][ hus ][ jef ][ pcs ][ pes ][ sew ][ vip ][ vp3 ][ xxx ]


Original clipart may have been purchased from:
http://www.designstitch.com or http://www.clipartopolis.com or http://www.jdsclipart.com or http://www.diddybag.com or http://scrappinggoodies.com or http://digiscrapkits.com/ or http://www.marlodeedesigns.com/ or http://sugarbeargraphics.com or http://SweetnSassyclipart.com or http://DigiWebStudio.com.com

Website and Embroidery Designs Copyright (C) Shawn Knight Systems Inc.
Permission granted to use machine embroidery designs for your own commercial and personal embroidery.
Permission denied to resell or give away machine embroidery designs in electronic format.