Canadian Blocks Embroidery Machine Designs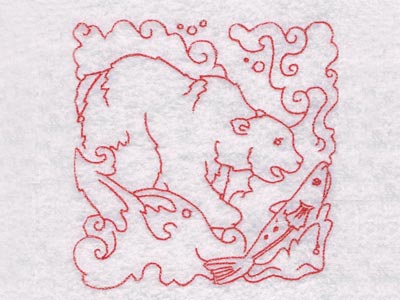 24 Designs
Redwork Designs
12 Fit the 5x7 Hoop
12 Fit the 4x4 Hoop
Digitized by Rhonda
Comments about this set from the forums (updated every half hour on the half hour):
granny elen:
I would love to see these in colored lines as well.
worthy:
Wonderful wild life also love the fact it is redwork. Thanks
Sonja:
Some of these are good winter designs even if you're not in Canada! Hard to think "winter" when it's a 100 degrees here in Texas.
clv6992:
I love these scenes... many could apply to Michigan with our winters and the popularity of sled-dog racing, I love the dog racing block and the other wildlife scenes.
Leave a comment about this set on our forums





Buy All The Above Designs
On Sale: 5.60 $2.80

Buy Individual Designs | Vote for a Design | Buy Every Design on this Site

Members: Download this set now..[ art ][ dst ][ exp ][ hus ][ jef ][ pcs ][ pes ][ sew ][ vip ][ xxx ]


Original clipart may have been purchased from:
http://www.designstitch.com or http://www.clipartopolis.com or http://www.jdsclipart.com or http://www.diddybag.com or http://scrappinggoodies.com or http://digiscrapkits.com/ or http://www.marlodeedesigns.com/ or http://sugarbeargraphics.com