Childs Wash Mitt Embroidery Machine Designs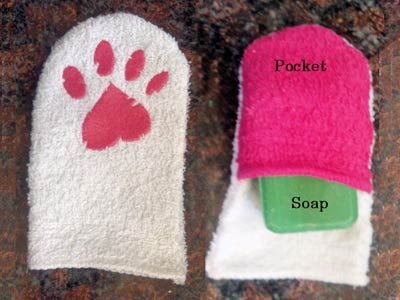 10 Designs
Project of the Week
All Fit the 5x7 Hoop
Full Color Instructions Included
Digitized by Rhonda
Comments about this set from the forums (updated every half hour on the half hour):
worthy:
Love these. I can see the hand print on a hand towel ...
saskia:
the new set is lovely but we would like it if the new sets will come on european daytime for once so we european girls can categorise them too once in a while.
Sandy Catala:
very cute set and fantastic idea of the wash mitt.
sewcrazy21:
These are so cute. What a great way to get the little ones interested in washing themselves with their own personal wash mitt!
simplysilver:
I bought the child's handprint and the pawprint. I have NOT stitched them out yet, but in sew simulator I see a problem. The very last color, the one that sews the front to the back, has a line of stitches going ACROSS the open end from one side to the other. Seems like that would effectively close the opening.
renske:
I agree with Saskia, there must be a time where we all can have a change
Leave a comment about this set on our forums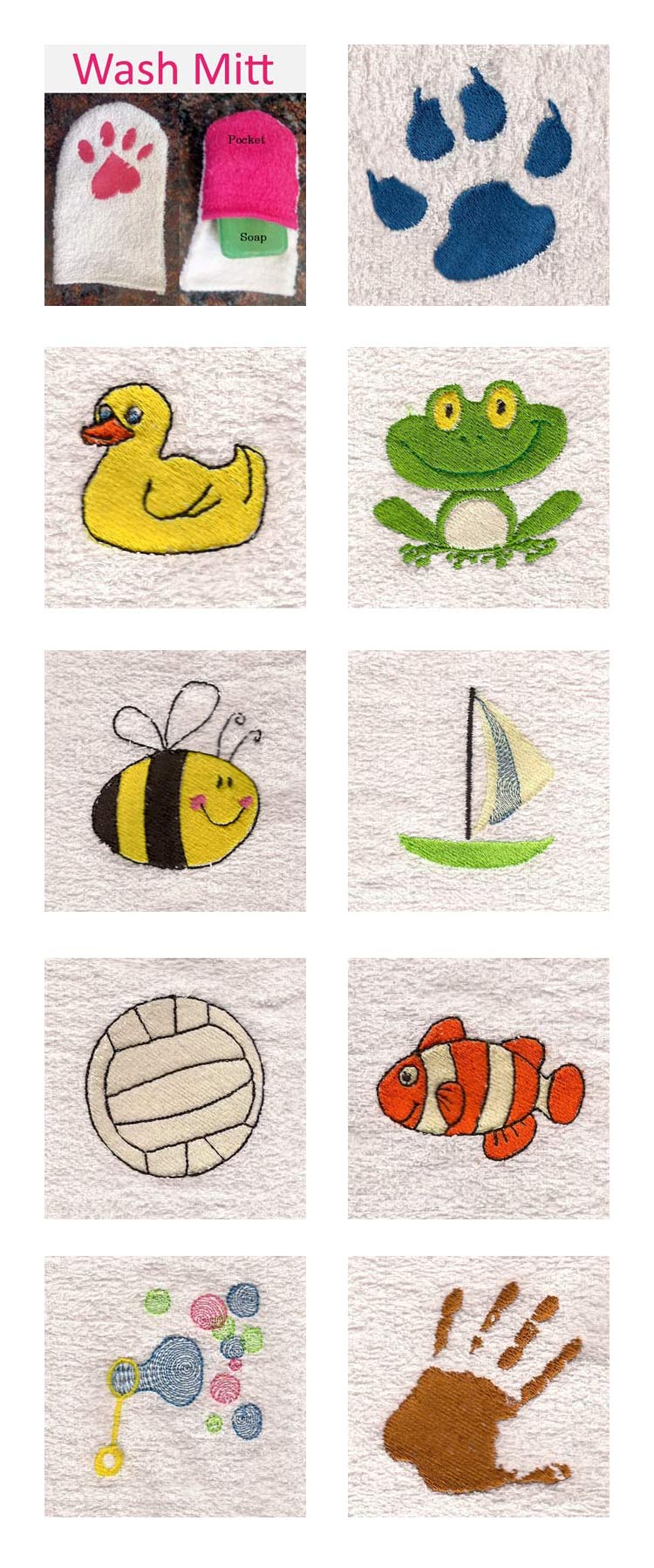 Buy All The Above Designs
for $4.70

Buy Individual Designs | Vote for a Design | Buy Every Design on this Site

Members: Download this set now..[ art ][ dst ][ exp ][ hus ][ jef ][ pcs ][ pes ][ sew ][ vip ][ xxx ]


Original clipart may have been purchased from:
http://www.designstitch.com or http://www.clipartopolis.com or http://www.jdsclipart.com or http://www.diddybag.com or http://scrappinggoodies.com or http://digiscrapkits.com/ or http://www.marlodeedesigns.com/ or http://sugarbeargraphics.com