Colorwork Butterflies Embroidery Machine Designs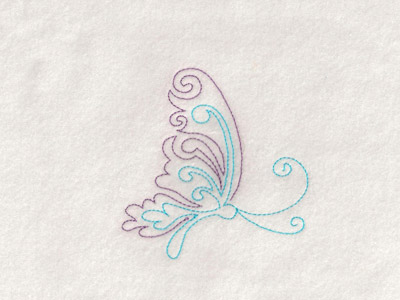 10 Designs
All Fit the 4x4 Hoop
Digitized by Bonnie
Comments about this set from the forums (updated every half hour on the half hour):
momma_mer:
Really like the flow of the lines.
sweetmarye:
Love these, simple, delicate, quick. Just right for this beginner;)
Sonja:
LOVE EM - LOVE EM! Thanks so much............
worthy:
These are really pretty . Love the simplicity of them.
gma1980:
These are just so elegant and yet look to be easy to sew out. Love them all.
wallerubw:
Bonnie, were you thinking of my hankie project when you did these? They will be perfect for them! Thank you!
mwjemmott:
These butterflies are so beautiful. Thanks, I love them.
Linda_cole03:
I just love these Butterflies and am seriously considering on buying the set to put on curtains in the sunroom. Thanks
Leave a comment about this set on our forums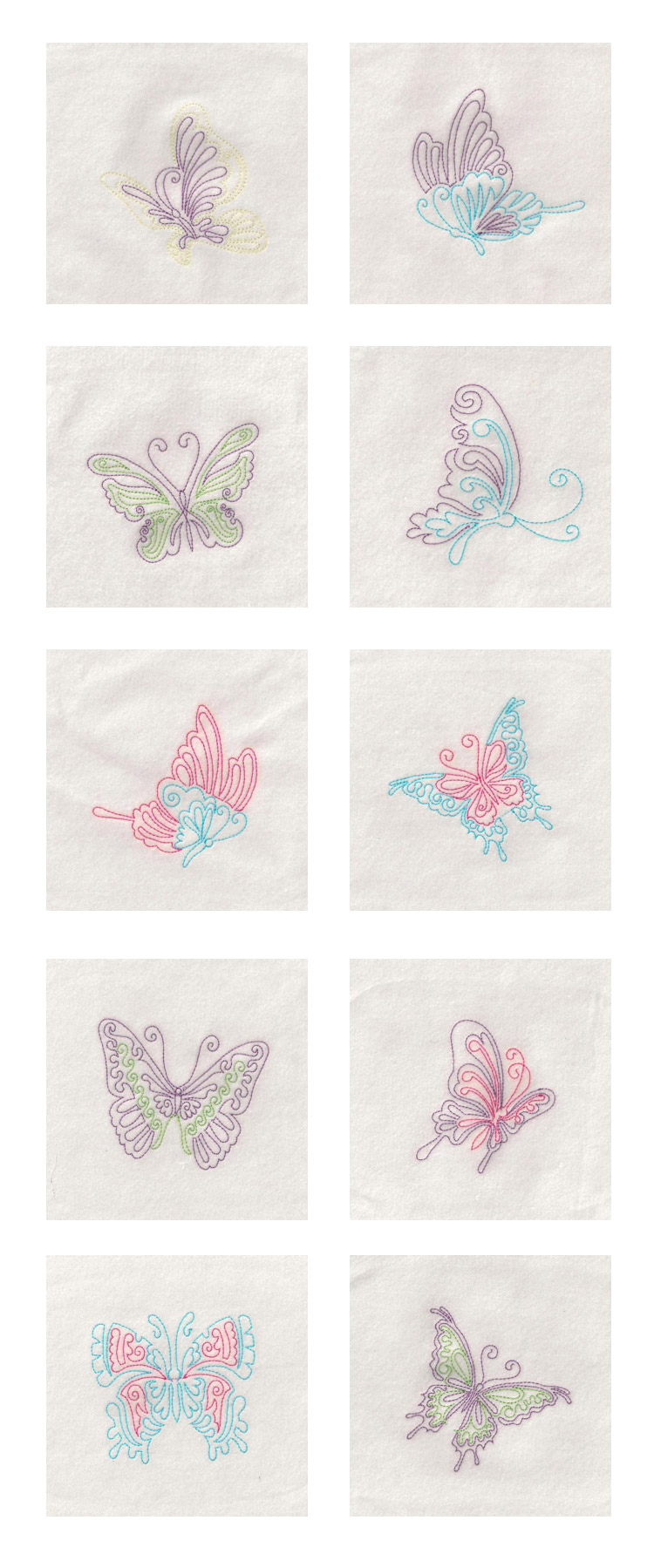 Buy All The Above Designs
for $3.00

Buy Individual Designs | Vote for a Design | Buy Every Design on this Site

Members: Download this set now..[ art ][ dst ][ exp ][ hus ][ jef ][ pcs ][ pes ][ sew ][ vip ][ xxx ]


Original clipart may have been purchased from:
http://www.designstitch.com or http://www.clipartopolis.com or http://www.jdsclipart.com or http://www.diddybag.com or http://scrappinggoodies.com or http://digiscrapkits.com/ or http://www.marlodeedesigns.com/ or http://sugarbeargraphics.com