Spring Bowls Embroidery Machine Designs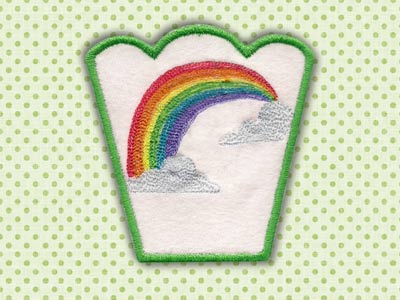 11 Designs
Project of the Week
10 Different Sides
Spring St Patricks Day Easter
All Fit the 4x4 Hoop
Comments about this set from the forums (updated every half hour on the half hour):
countryone77:
Okay, I saw the POTW and it IS mylar :-) ... [url]http://www.designsbysick.com/articles/potw-spring-bowls/[/url]
countryone77:
Thanks! Looking at the design pictures, it looks like at least some of them were stitched out with mylar. Is that so, or is it just my imagination?
Leave a comment about this set on our forums





Buy All The Above Designs
for $1.50

Buy Individual Designs | Vote for a Design | Buy Every Design on this Site

Members: Download this set now..[ art ][ dst ][ exp ][ hus ][ jef ][ pcs ][ pes ][ sew ][ vip ][ xxx ]


Original clipart may have been purchased from:
http://www.designstitch.com or http://www.clipartopolis.com or http://www.jdsclipart.com or http://www.diddybag.com or http://scrappinggoodies.com or http://digiscrapkits.com/ or http://www.marlodeedesigns.com/ or http://sugarbeargraphics.com