Hunter Redwork Embroidery Machine Designs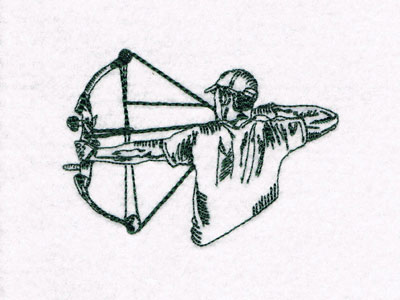 10 Designs
All Fit the 4x4 Hoop
Digitized by Corky
See all sets by Corky
Corky's Bio
Comments about this set from the forums (updated every half hour on the half hour):
clv6992:
I would like to see more work by Corky. I love these hunting designs, not only for my husband, but also for myself as I love the great outdoors and the wild animals that come to visit us. These are so realistic even though they are redwork, they are right on target...lol! Thank you Corky...
sewcrazy21:
Great set for the men in our lives!
Aries86:
Yes I agree, I just finished reading it and posted a question relating to it.
groovyholly:
it's nice to see some masculine designs, so many are "cute" or feminine. I have a lot of male friends who would like to add embroidery to their clothing but can't find any designs they like. Please consider adding more masculine themed designs. thanks.
GMA53010:
Great guys designs.
Leave a comment about this set on our forums
Design Set Categories: Red Work, Deer, Pheasant, Fox, Animal, Hunting-Fishing, Weapons, Skulls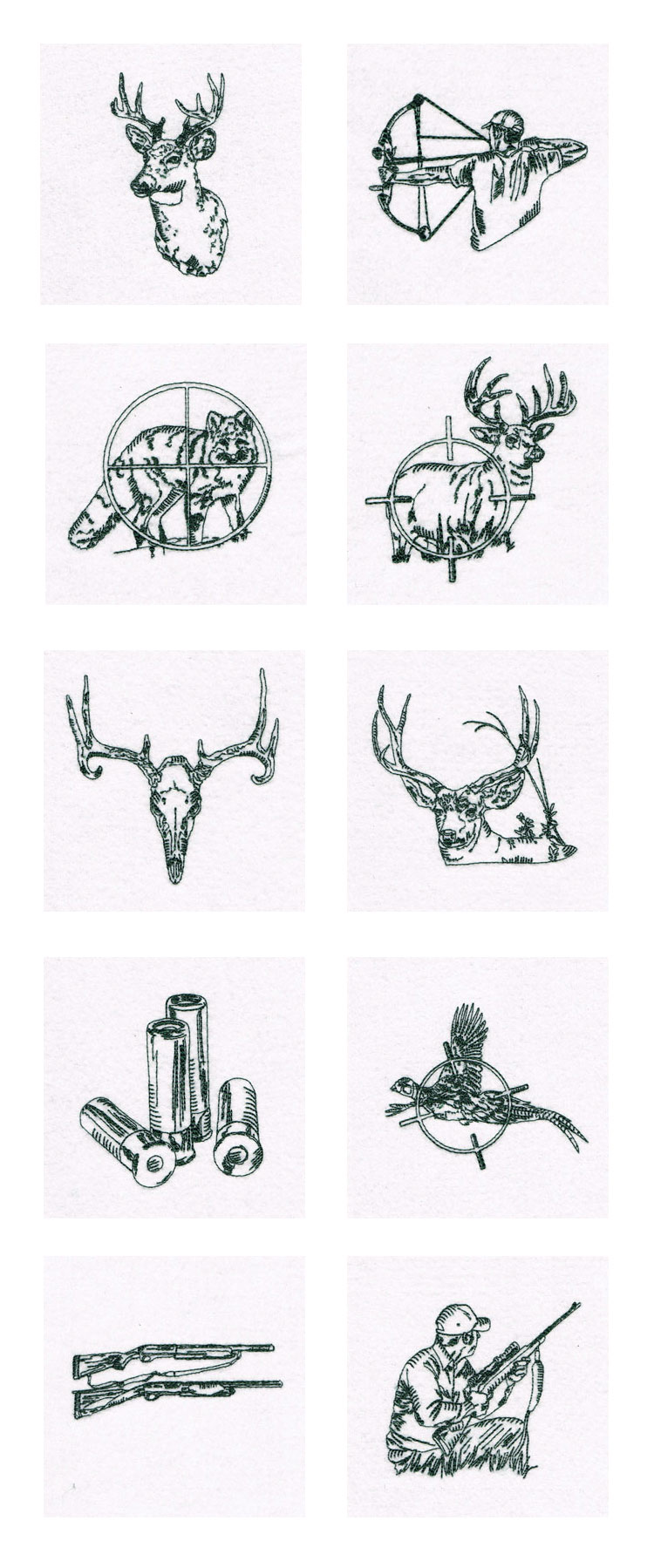 Buy All The Above Designs
for $5.60

Buy Individual Designs | Vote for a Design | Print Designs | Stitch Charts


Members download this set now..[ art ][ dst ][ exp ][ hus ][ jef ][ pcs ][ pes ][ sew ][ vip ][ vp3 ][ xxx ]


Original clipart may have been purchased from:
http://www.designstitch.com or http://www.clipartopolis.com or http://www.jdsclipart.com or http://www.diddybag.com or http://scrappinggoodies.com or http://digiscrapkits.com/ or http://www.marlodeedesigns.com/ or http://sugarbeargraphics.com or http://SweetnSassyclipart.com or http://DigiWebStudio.com.com

Contact Us | Privacy Policy | Staff

Website and Embroidery Designs Copyright (C) Shawn Knight Systems Inc.
Permission granted to use machine embroidery designs for your own commercial and personal embroidery.
Permission denied to resell or give away machine embroidery designs in electronic format.