Love Birds Embroidery Machine Designs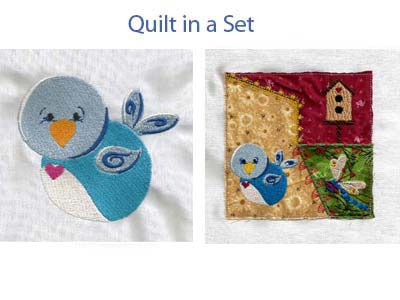 14 Designs
36th in the Quilt in a Set Series
5 Each for the 4x4 and 5x7 Hoop and 4 Crazy Quilt Designs for the 5x5 Hoop
Digitized by Heidi
See all sets by Heidi
Heidi's Bio
Comments about this set from the forums (updated every half hour on the half hour):
Lynn1029:
Love the set! However, there is a problem with Lovebird 1 4x4. Lovebird 2 is interfaced with Lovebird 1 in both pes and jef. Have not checked other formats. Please let me know when fixed. Thanks :)
motoandnutty:
The best way to report a problem is to put in a support ticket - tell them as much as you can about what has happened so that they can look into it for you. :) http://www.designsbysick.com/helpdesk/index.php?a=add
GMA53010:
I wonder if the problem was fixed with these cute crazy blocks. I want to use them.
Leave a comment about this set on our forums
Design Set Categories: Filled Design, Quilt, Bird, Animal, Home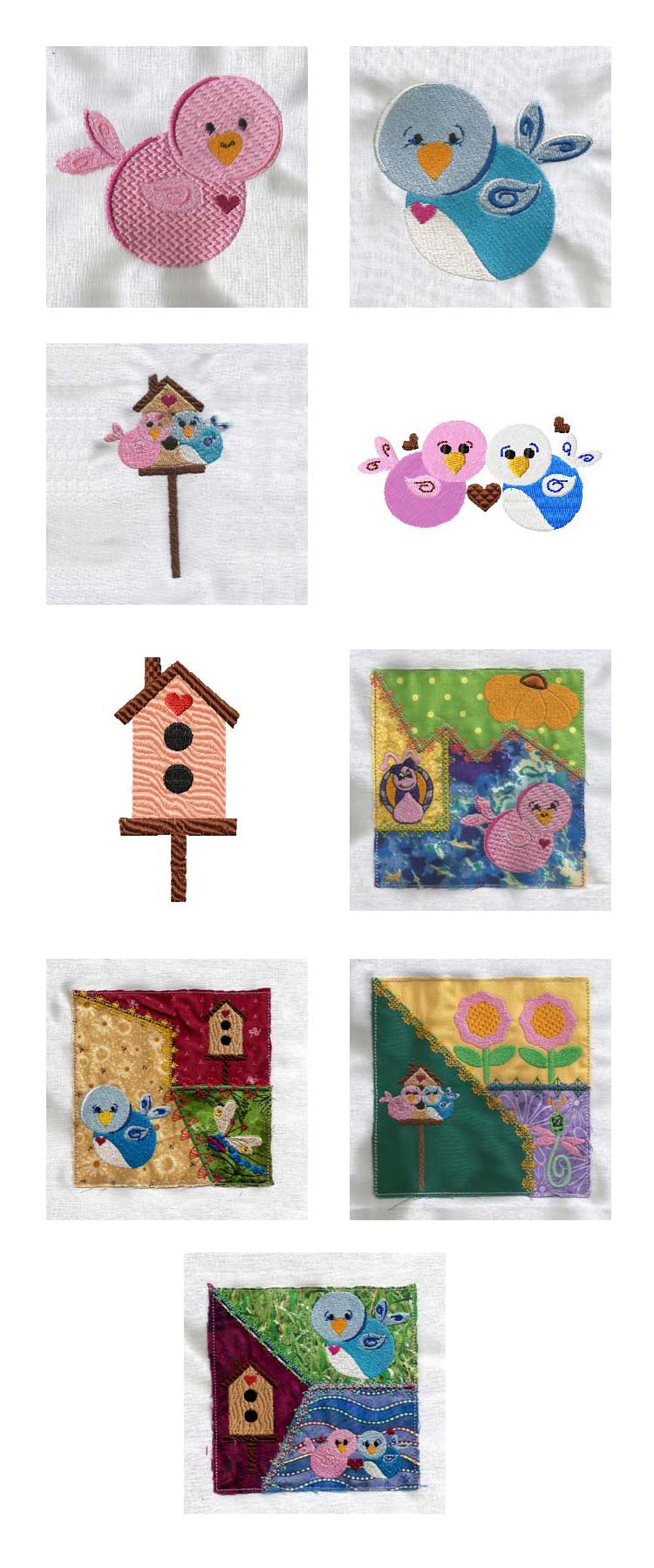 Buy All The Above Designs
for $4.00

Buy Individual Designs | Vote for a Design | Print Designs | Stitch Charts


Members download this set now..[ art ][ dst ][ exp ][ hus ][ jef ][ pcs ][ pes ][ sew ][ vip ][ vp3 ][ xxx ]


Original clipart may have been purchased from:
http://www.designstitch.com or http://www.clipartopolis.com or http://www.jdsclipart.com or http://www.diddybag.com or http://scrappinggoodies.com or http://digiscrapkits.com/ or http://www.marlodeedesigns.com/ or http://sugarbeargraphics.com or http://SweetnSassyclipart.com or http://DigiWebStudio.com.com

Website and Embroidery Designs Copyright (C) Shawn Knight Systems Inc.
Permission granted to use machine embroidery designs for your own commercial and personal embroidery.
Permission denied to resell or give away machine embroidery designs in electronic format.