Monkey Cowgirls Embroidery Machine Designs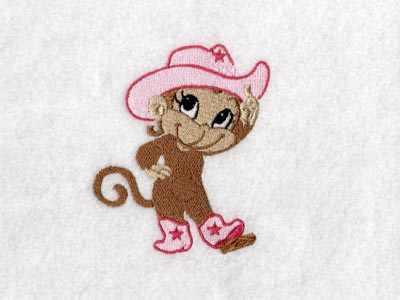 10 Designs
All Fit the 4x4 Hoop
Digitized by Marlene
Comments about this set from the forums (updated every half hour on the half hour):
poppy_bush:
[B][I][FONT=comic sans ms][SIZE=5][COLOR=#800080]Sometimes u come across a design that reachs out n grabs u. My little sister (15 yr & 364 days Younger) is about 2 have her first baby and this is her baby theme. She is a cowgirl and was going with a jungle theme 4 the baby. I love it when things work out[/COLOR][/SIZE][/FONT][/I][/B]
arkteddy:
These stitch out wonderful, great job digitizing!! I am so excited about this design pack, I am making a little girl baby quilt and it is turning out adorable. thank you for these wonderful designs!!!!
Leave a comment about this set on our forums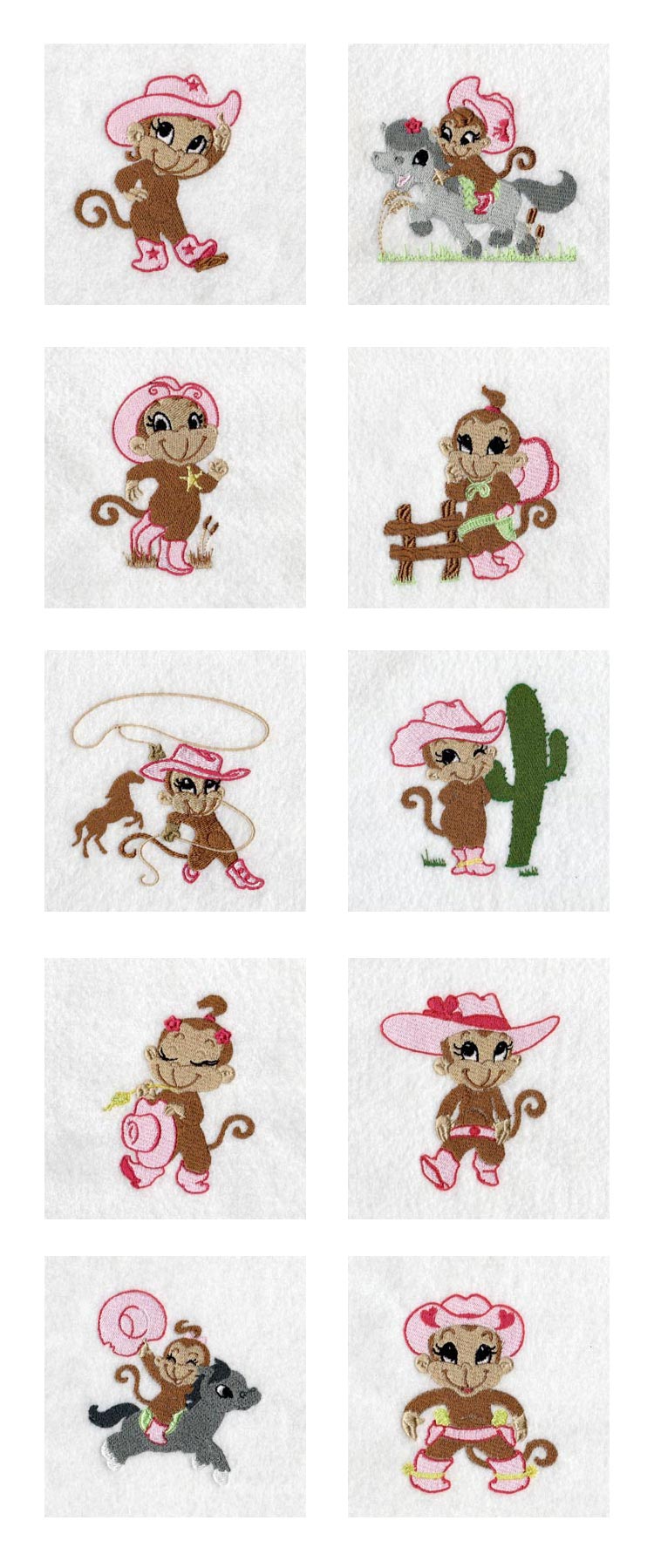 Buy All The Above Designs
50% Happy Hour Pricing!
On Sale: 6.60 $3.30

Buy Individual Designs | Vote for a Design | Buy Every Design on this Site

Members: Download this set now..[ art ][ dst ][ exp ][ hus ][ jef ][ pcs ][ pes ][ sew ][ vip ][ xxx ]


Original clipart may have been purchased from:
http://www.designstitch.com or http://www.clipartopolis.com or http://www.jdsclipart.com or http://www.diddybag.com or http://scrappinggoodies.com or http://digiscrapkits.com/ or http://www.marlodeedesigns.com/ or http://sugarbeargraphics.com