DD Realistic Horses Embroidery Machine Designs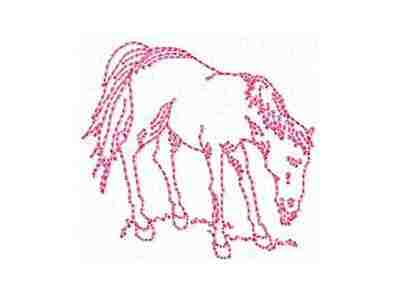 10 Designs
rw horses
3.9 x 3.9 inches
Digitized by Laura
Comments about this set from the forums (updated every half hour on the half hour):
clv6992:
The horse 002 has a problem with the back leg that is lifted as the hoof is incomplete. Before stitching it out, if you have a program for digitizing, you should correct it so that the hoof is completed where it is in front of the other leg. With my CE200 Singer program, I was able to pull the line so that it made a complete hoof.
bettymiddle:
I think that the problem is a jump stitch - if you snip it when it happens the rest should stitch out ok.
Leave a comment about this set on our forums




Buy All The Above Designs
for $1.50

Buy Individual Designs | Vote for a Design | Buy Every Design on this Site

Members: Download this set now..[ art ][ dst ][ exp ][ hus ][ jef ][ pcs ][ pes ][ sew ][ vip ][ xxx ]


Original clipart may have been purchased from:
http://www.designstitch.com or http://www.clipartopolis.com or http://www.jdsclipart.com or http://www.diddybag.com or http://scrappinggoodies.com or http://digiscrapkits.com/ or http://www.marlodeedesigns.com/ or http://sugarbeargraphics.com